So, 2018 happened, I've been very lazy and not attended to anything for quite some time, so hoping now to get back into the swing of things, any way you know the drill by now, image-heavy here, and we like it that way.
Leading nicely into December, I have elected for an ultrawide setup, brought to us by desi_player, some really good shots in this post, so read on.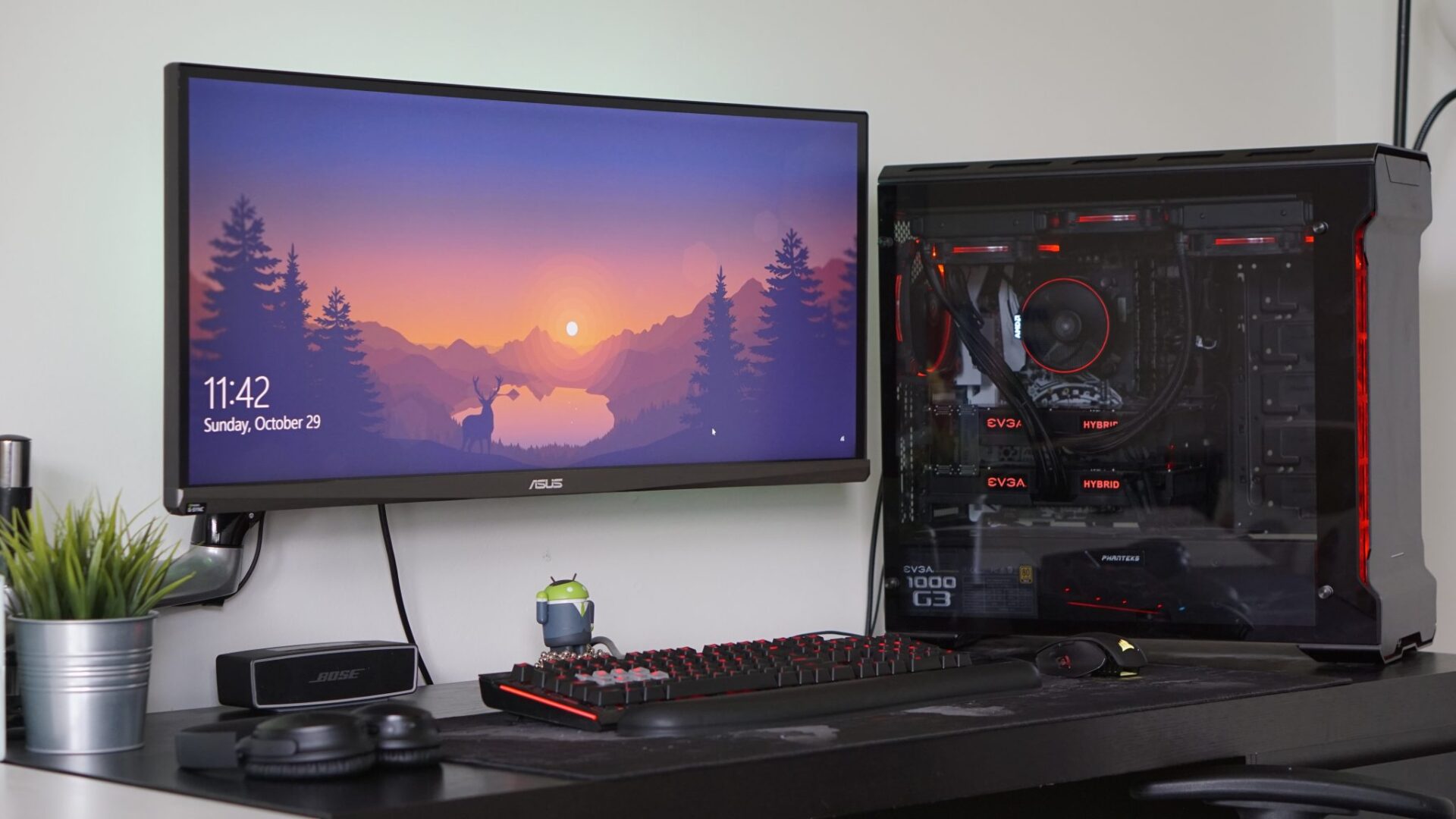 The screen… Oh, the screen. We all dream of ultrawide I think, I do at least. Its an ASUS PG348Q  Ultrawide and it is stunning. Playing your favourite first-person shooter using this curved 34-inch screen is a unique and fully immersive experience. The 21:9 display will lave your friends and family wondering if you are playing on an HDTV as opposed to a regular monitor. The appeal of this monitor goes well beyond looking good. It is also jam-packed with some incredible features that are a must for any dedicated gamer.
The best feature of this monitor, besides looking good is it's ASUS signature eye care technology. This technology is flicker free and has a blue light filter to protect your eyes from becoming fatigued during long sessions of gaming. Additionally, it breaks the 144Hz barriers with a 165Hz refresh rate. The ASUS PG348Q Ultrawide also has NVIDIA G-SYNC technology for a continuous and high-quality gaming graphics experience.
In this rig set up, it sits on the end of an Ergotech Freedom Arm, it's not your grandmothers budget monitor arm, but when you're hauling a screen like this, you want to know it's going to remain upright and stable. This fantastic product is easy to install and gives your desk a seamless look. This extremely robust monitor is ideal for securing your monitor versus leaving it on its stand.
I needed something that supports the weight of the PG348Q (~24lbs), options were limited.
Ya did great. The monitor looks super slick given the arm comes from the side, allures to a sort of floating effect which is very appealing.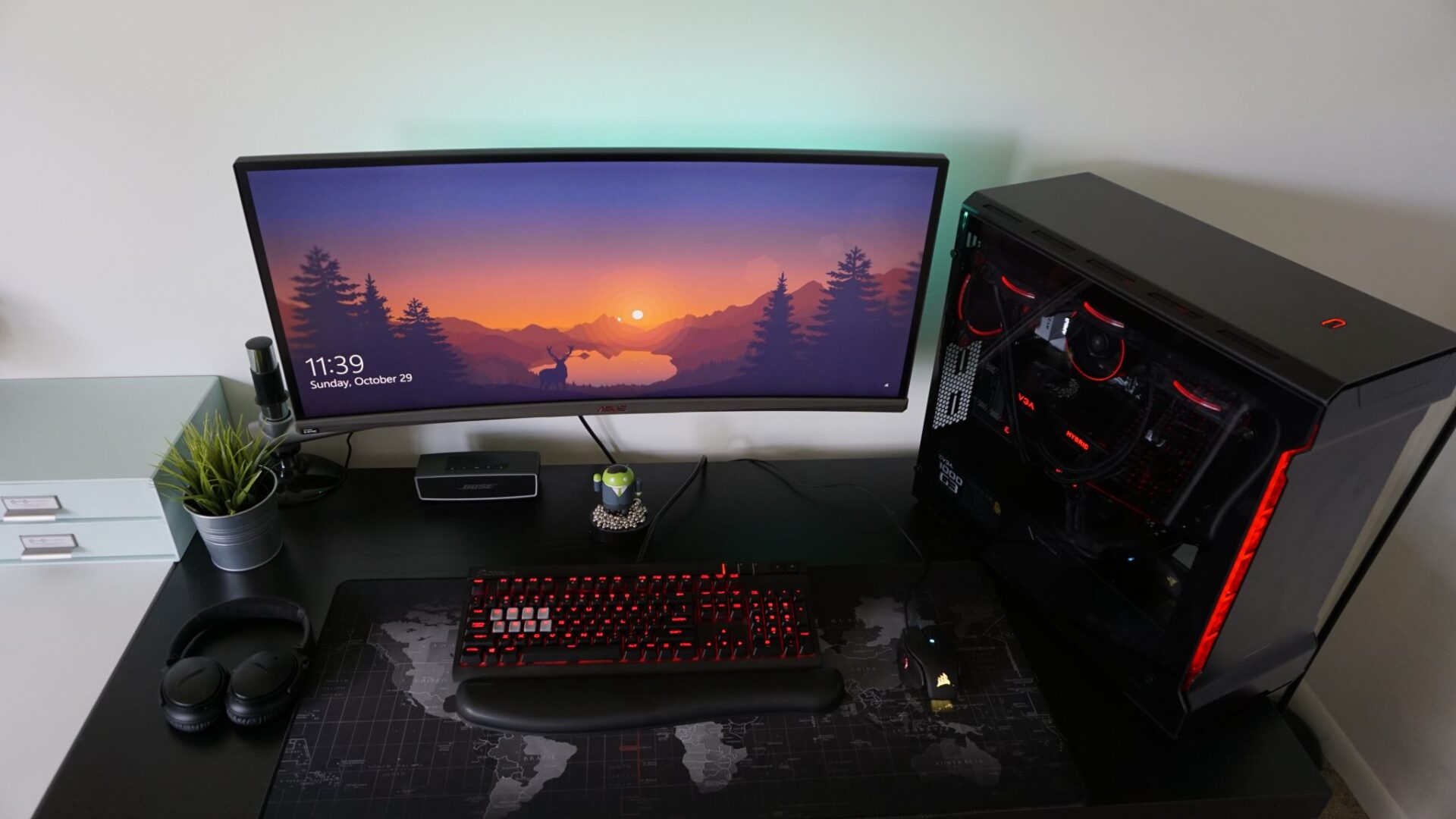 Lovely vanity shot here, and we love the mouse mat of the world. It is a great way of keeping track of the places you'll never be able to afford to visit because of the money you spent on your incredible battle station; but isn't that what it's all about?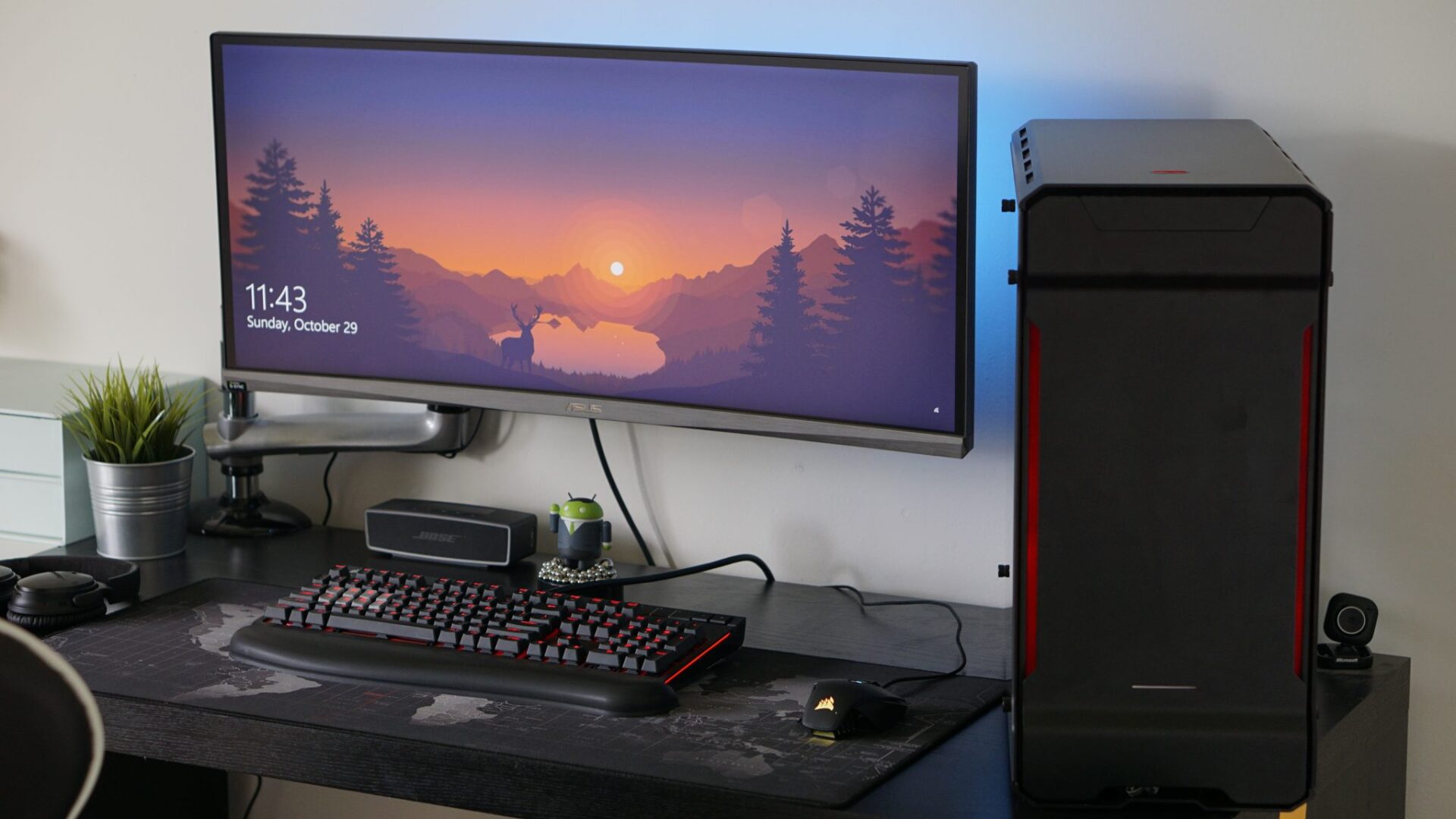 Here's another look at this beautiful rig. The accent lighting on the front panel was taped Phantek's RGB strips in the centre behind the front panel.
Also, this super popular wallpaper is available for download at the end of this post. it really is everywhere!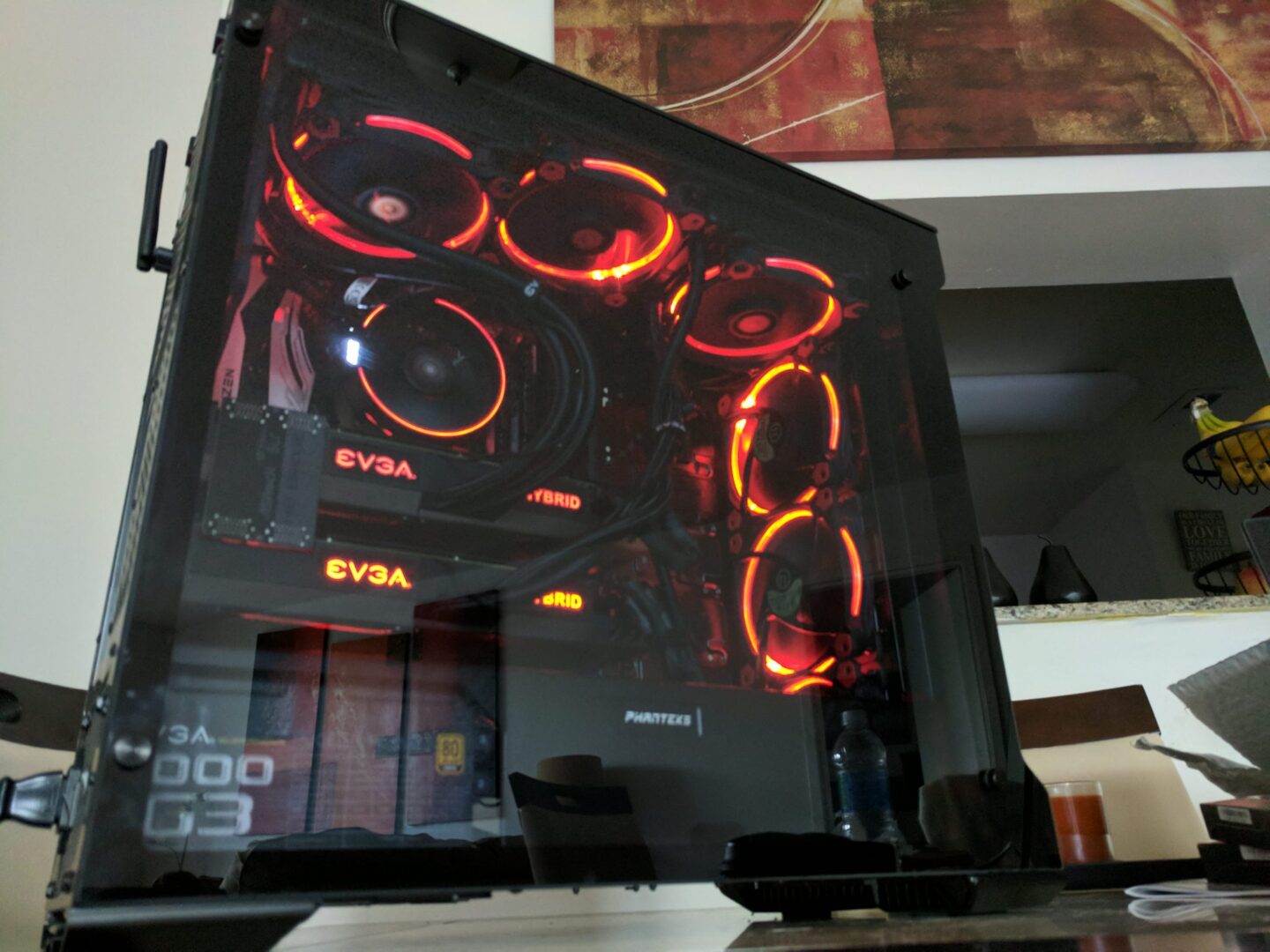 Here's the look of the case. It is a Phanteks Enthoo Evolv ATX Computer Case and it is the Tempered Glass Edition in Satin Black. This gorgeous case is a winner. The case combines sandblasted aluminium with tempered glass panels.
Anyone who is a water-cooling and system builder enthusiast can present their rig build in its entire beauty. Not to mention it comes equipped with numerous innovative features including a fantastic water cooling potential with RGB illumination.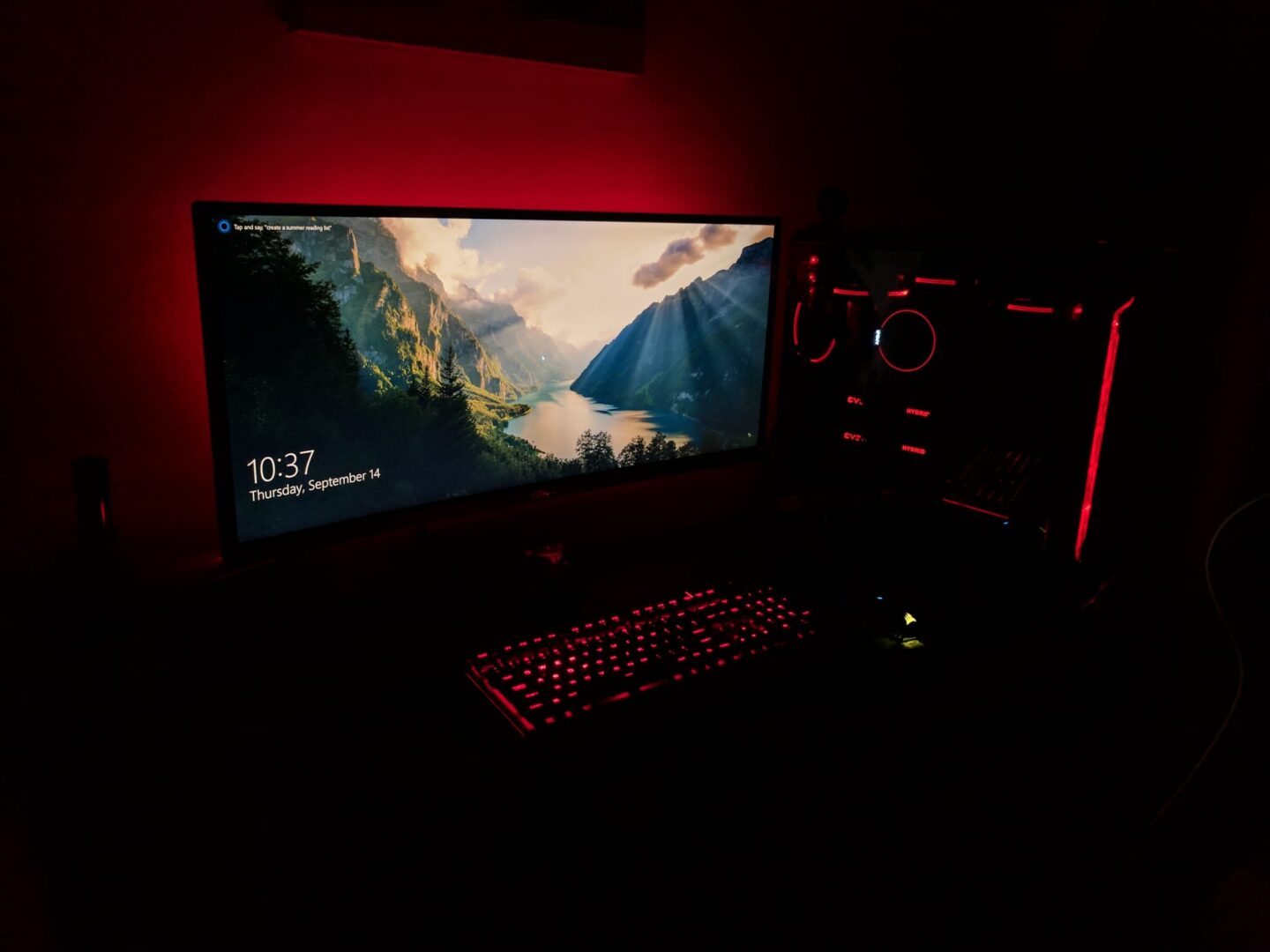 If you like to game in the night or dark, then this is definitely the rig for you. It boldly shows that you are ready for battle with a vibrant red glow; as is the theme of the century, we all love RGB.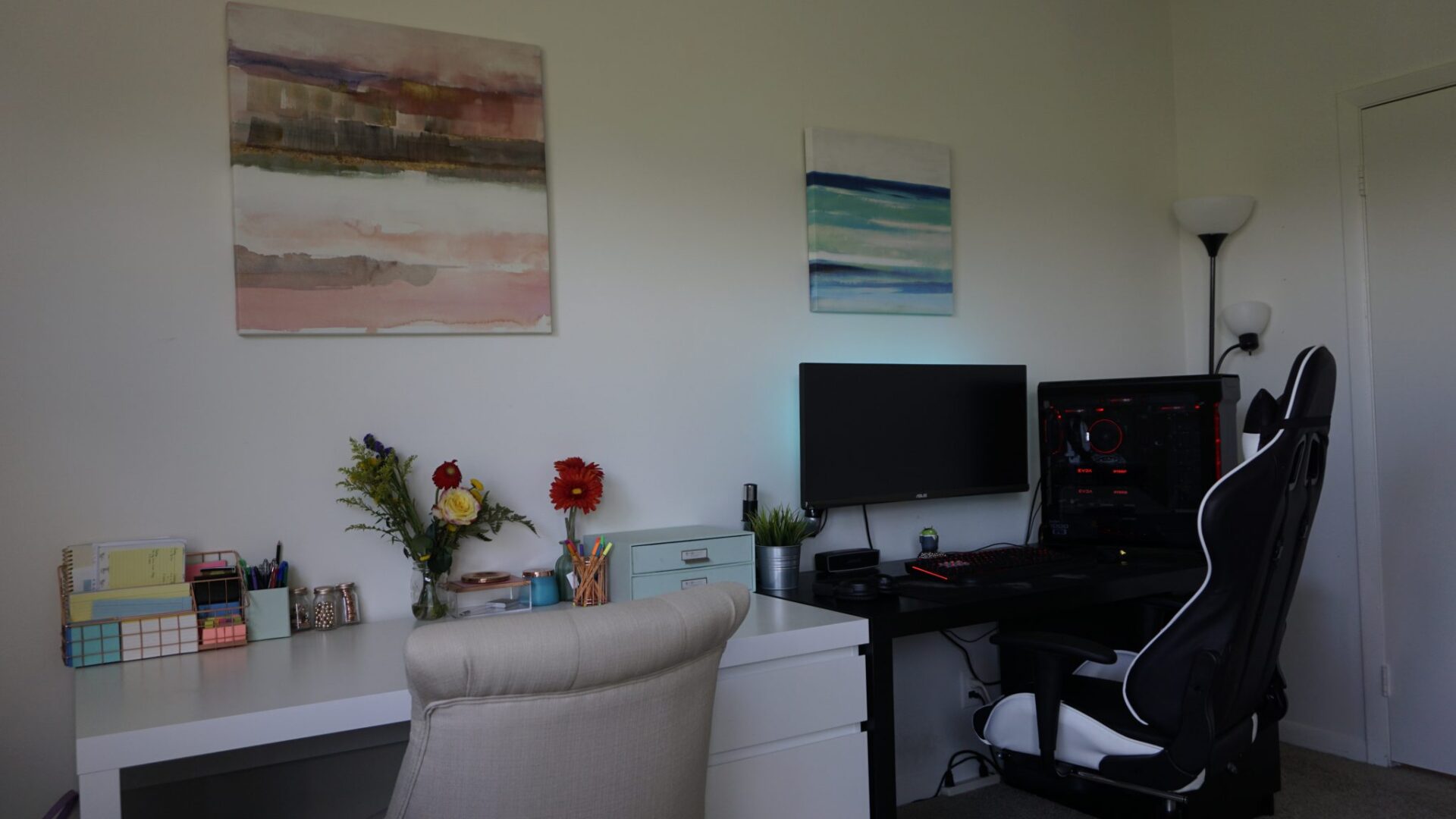 I spy some sort of secondary workstation here, looks like an IKEA desk setup too, maybe this is a partner work area, or maybe desi_player likes flowers, either way, we are sensing some serious yin and yang vibes coming through maaan. We are impressed with how good it actually all looks together.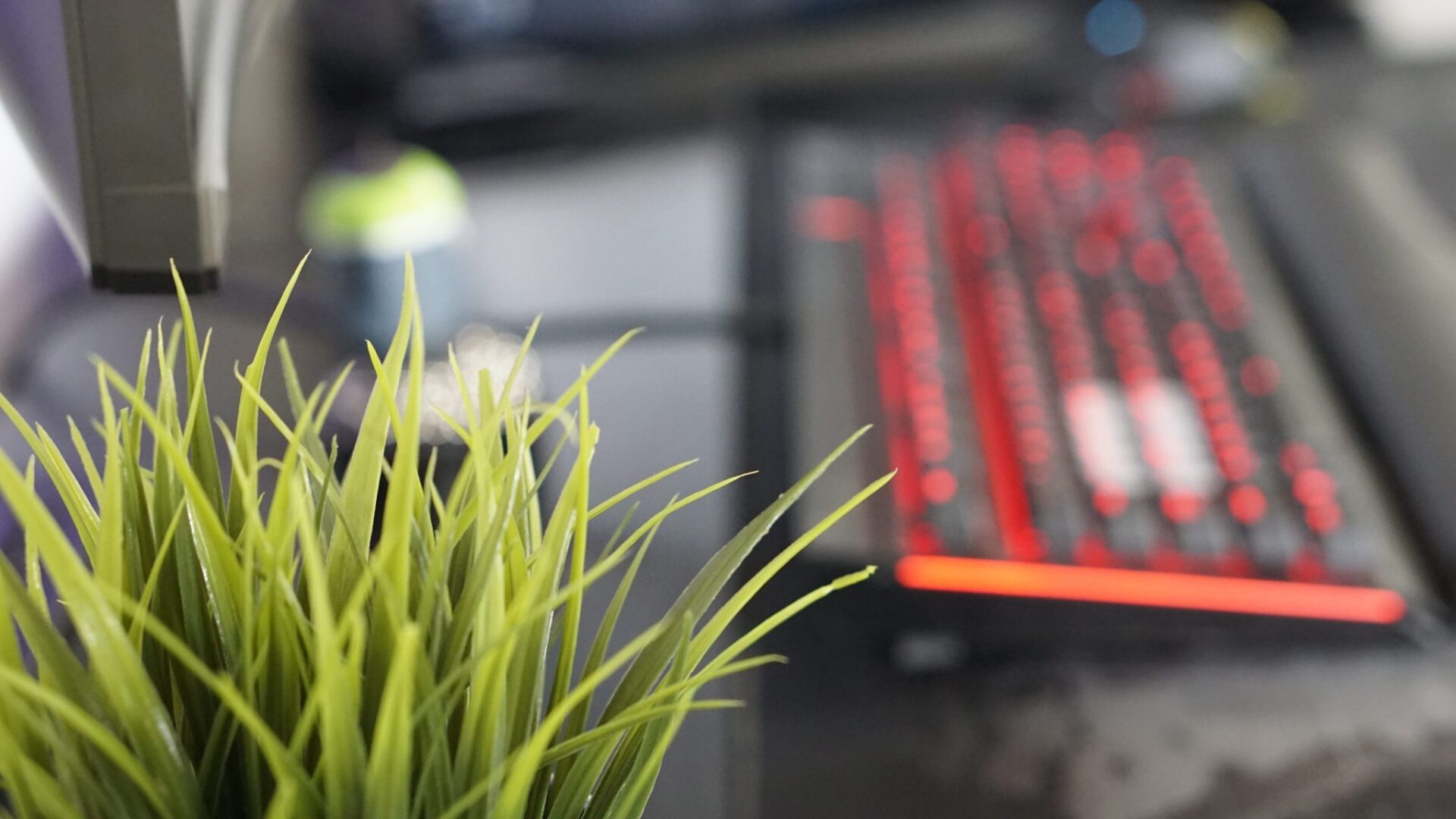 Ikea plants are the best, completely artificial but give you that sometimes a much-needed injection of life! Even though they can be a little pricey, you can't put a price on a calm environment which the added touch of this Ikea plant does. It's a nice little addition to this particular battle station. oh and nice bokeh.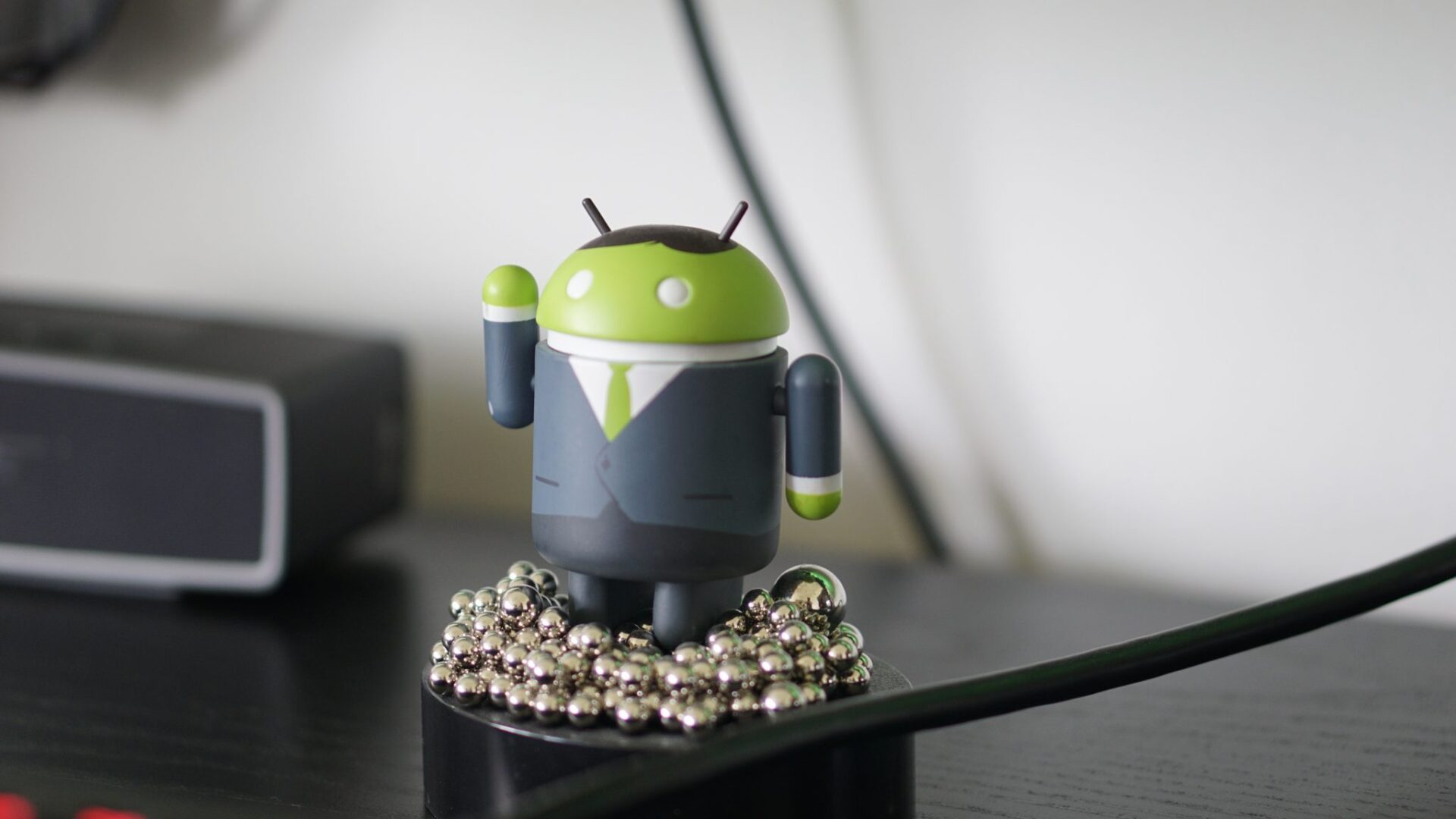 This little android guy completes the aesthetics of Desi_Player's gaming rig. It is a nice mix of professional and fun. I have one to the left of my head, being a big android advocate.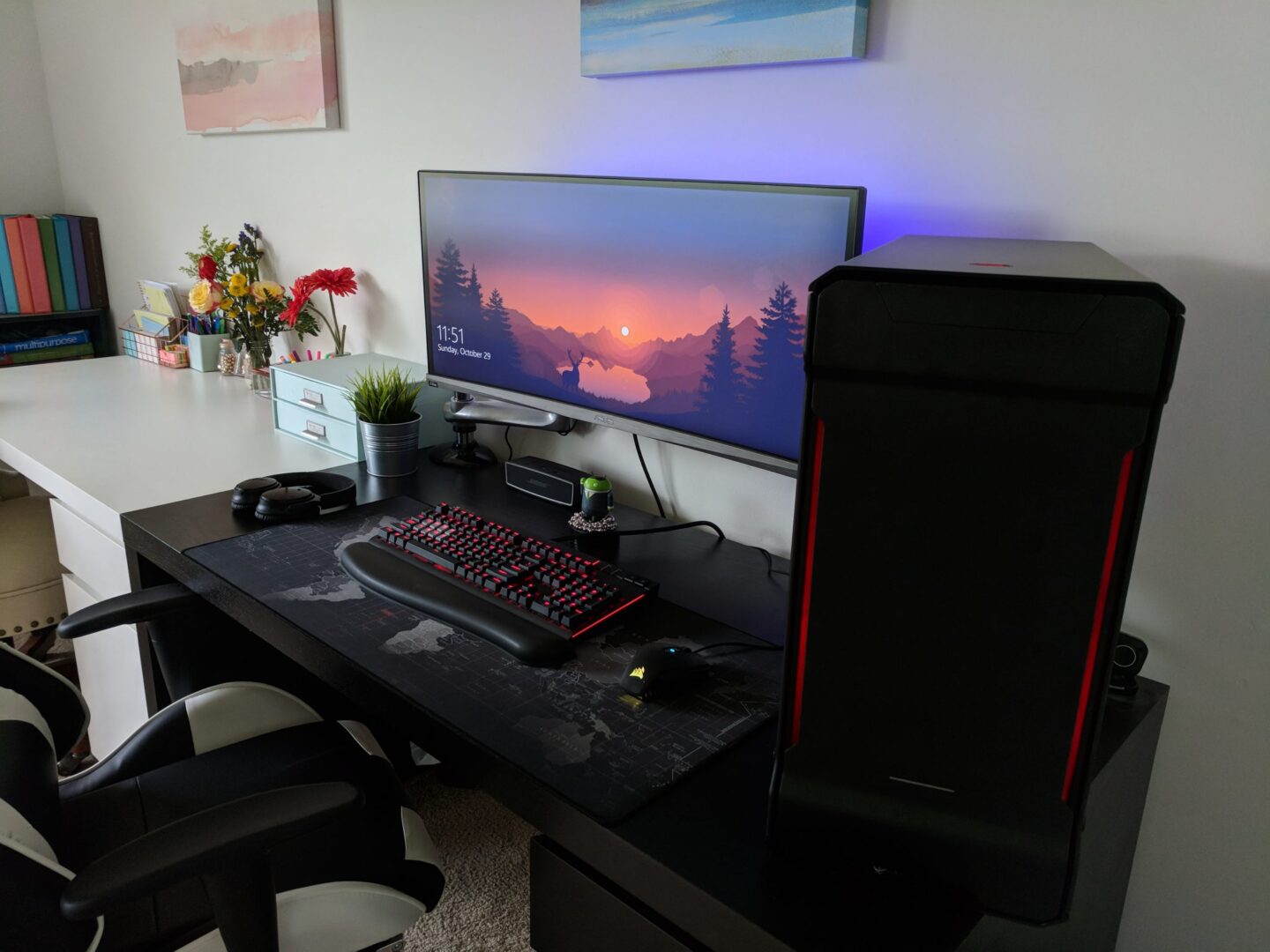 Here's the opposite view of the ying-yang vibe of the workstation and battle station concluding our review, to show us he has the best of both worlds.
Thanks for letting us feature your station!
If you like that wallpaper, you can find it here: Wallpaper