The Sony WH-1000XM3's have been my headphones of choice for a few months now, so I thought it best to get some thoughts about them down. I don't consider myself an audiophile by any means, you won't see me analysing highs and lows, or too much on technical specifications in this review, but hopefully, I touch on some areas you find useful.
Firstly and most obviously, they sound great, I have no complaints ever with the quality of noise that comes out of them, combined with the active noise cancellation, I don't need them terribly loud- something I'm trying to work on in general, so my ears work a bit better for longer.
I will typically listen to anything from 320 kbps MP3, right up to 5 Mbps FLAC, although I won't get into whether there is any difference between the two, to an average listener like me. Point being, whatever my source, these things sound great, even when compared to my other headphones.
I purchased my pair for £329.99, from Currys, although as of writing, they're available for a painfully-cheap, £269.99 on Amazon, although ultimately, I think they're worth every penny, even if I am bitter they've come down so much. I use them almost every day, whether its at work at my desk for a while at a time or if I'm walking the dog. (insert dog here)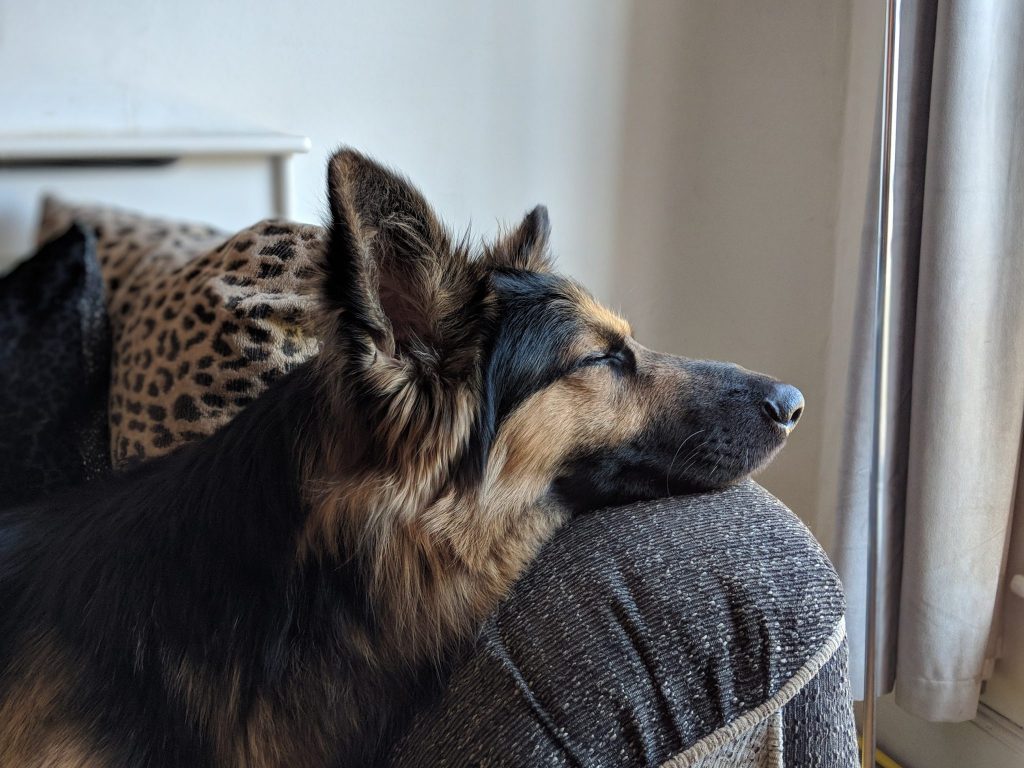 Active Noise Cancellation
This is a feature not to be underestimated, they really do give you a strange feeling when you switch them on and suddenly all the ambient noise around you just dies away, and you're left with a sometimes freaky, but welcome silence.
I recently took the headphones with me on a holiday to Greece, using them on the plane, barely taking them off the entire flight, I found that these headphones are marketed with aeroplane travel in mind and they do an excellent job of removing the drone of an engine, I was able to listen to tonnes of songs, and watch some TV all over Bluetooth from my phone, while remaining completely comfortable.
The touch feature on the headphones allows you to temporarily amplify your surroundings, so if you hear the faint rumble of an announcement in the background, as simple as placing a couple of fingers over the right-hand cup, will boost the noise around you, using the external microphones on the headphones, channelling it all into your ears, then as quickly as you release your hand, the ANC kicks back in, and your on your own again.
The ANC is quite customisable too, using the Headphones app by Sony, you can tweak your profiles to change the behaviour depending on your activity; cycling through a busy set of streets? Have a sensible amount of your surrounding noise, sent through the ANC, keeping you safe.

Want to bring through the noise from your right-hand side? Just set it in the app and noise from that direction will be cancelled less harshly, allowing some through.
But overall, I know confidently if I suddenly need to be in the quiet, for example at the office, I can turn them on without even having music on, and just kill all the noise in that room.
Bluetooth
So, this is a gripe for sure, but the Sony WH-1000XM3, do not support more than 1 active Bluetooth connection, but this is only annoying if your someone who swaps devices a bit, I for example at work will connect to my computer, however, all of the time I am not connected to the computer, I will connect to my phone, but when I get to work and turn them on, they will typically connect to my phone, as its probably what I used last.
It only takes a couple of seconds to disconnect the headphones from my phone (note, I do not unpair them, just disconnect) and then connect to my previously paired, laptop, its not the worst thing in the world, definitely a first world problem, but it's worth mentioning
I've also noticed a few times, if I am out and about walking with the WH-1000-XM3's, and this is a quite specific scenario, but if I turn my head sharply to look over my left shoulder, the connection drops for less than a second, initially I thought this was just a random drop, but I've had it happen more than once, each time when I look behind me to the left – I could have a bad unit, but it happens so rarely I have opted not to do anything about it.
Design
I don't have much to say on the design, they are very pretty, but they ought to be for the price, I looked at the most obvious competitor, the Bose QC35's, and while its clear that one was certainly inspired by the other, I feel like the Sony's are just a bit sleeker, especially in black with those copper like accents.
Prior to owning these, I mostly used a pair of Custom Can's Modified, Sennheiser HD 25-1 II, and while they are an entirely different beast, they had a much more rugged and technical look about them, whereas the Sony's are all about being sleek- and they do it well. For reference here were my HD25's;
If your into it, there is silver to go at as well if that's more your thing, looking at images alone, i am happy i went for the black, but it might be something you need to see in person.
Regularly having long sessions without removing the headphones, I can confidently say I don't experience any major discomfort, though after some hours you can sometimes start to get a bit hot around the ears, this is easily alleviated by taking a quick break.
Although a bit of warmth is not exclusive to the WH-1000XM3, if your wearing over-ear headphones, eventually you're going to get warm ears- plus with the cushioned headband, they feel great around the neck when you do drop them down, to cool off, and no wires means nothing is getting tangled.
Battery Life
The battery is great, Sony report they should get around 30 hours of use, which I would say is accurate, I definitely feel like I don't charge them often, there may be some weeks where ill only listen to a couple of hours of music a day, and those weeks they certainly seem to go on forever.
If you do somehow run out, you can get a few hours of life out of a measly 10-15 minutes of charging, with that sweet sweet USB-C Quick Charge.
NFC
I use the NFC to switch quickly to my mobile, if I'm heading out of work for a walk at lunch, a quick tap on the side will connect the headphones from my phone, even if they're currently connected to my laptop.
Assistant
I'm an Android guy, so my assistant of choice is Google Assistant, the Sony's work great with the Google Assistant, at the touch of a button on the base of the headphones, which I have remapped from functioning as a Noise Cancelling on/off, into the assistant button using the Sony Headphones app, and the Assistant will start reeling off my notifications, you can even reply to messages using the microphones on the headphones.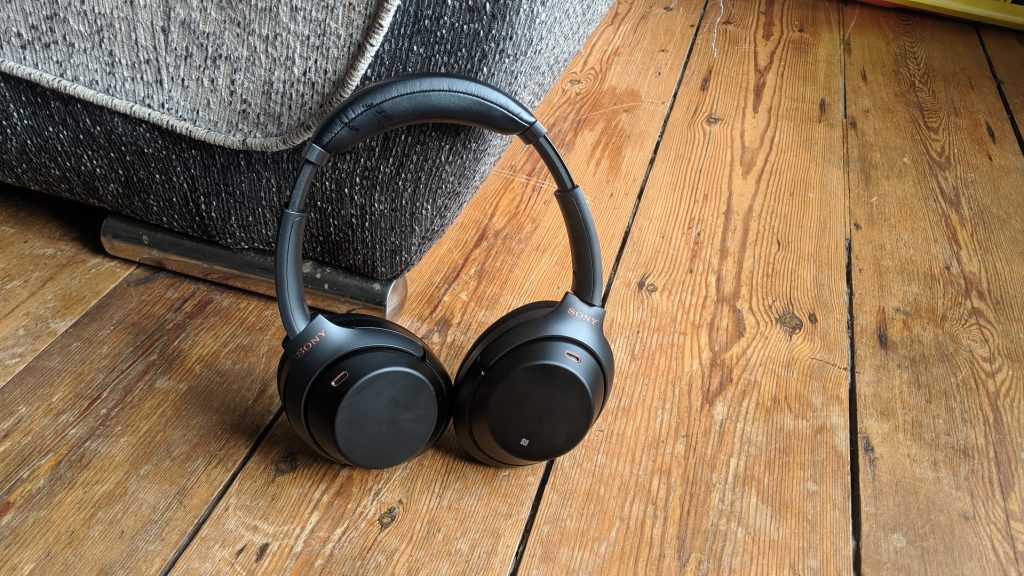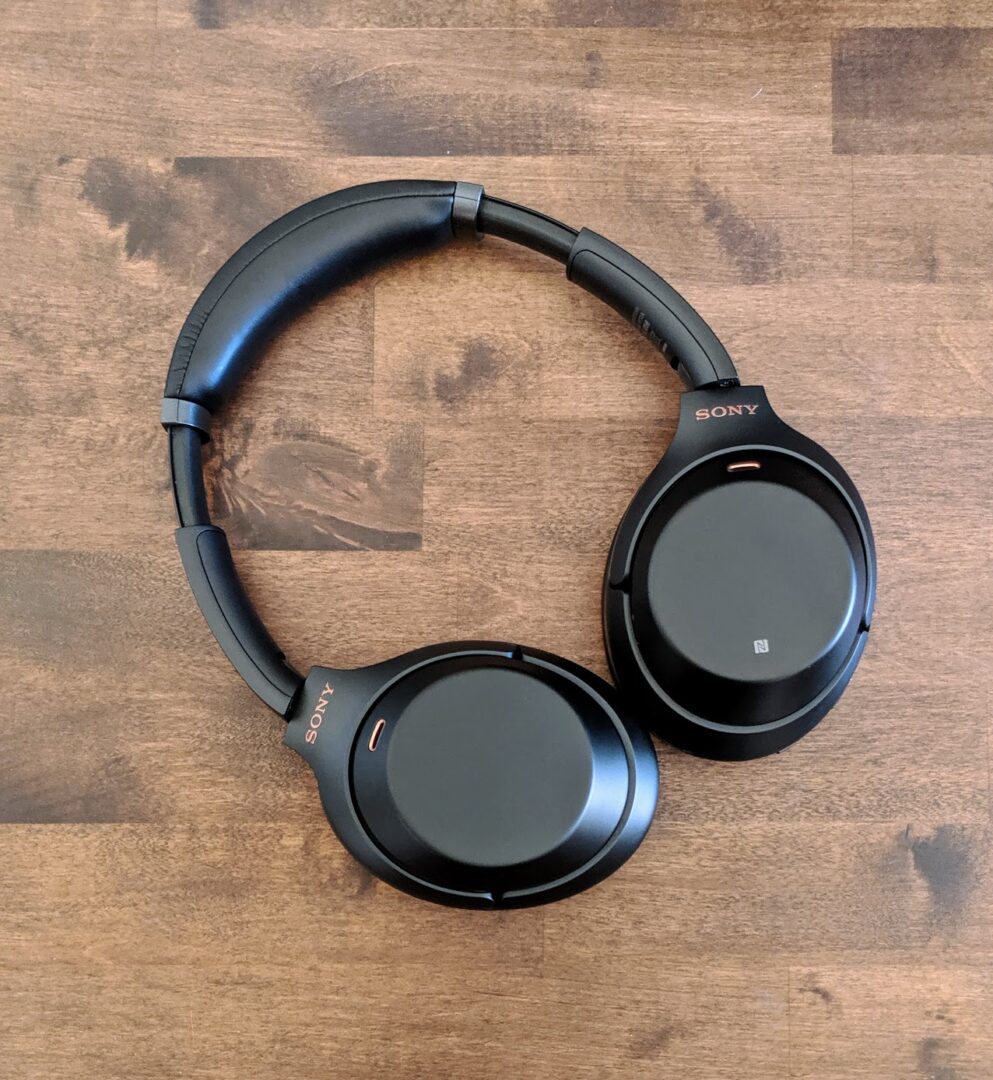 Summary and tl;dr
A great pair of headphones, I love the sound of them, and all the useful features, the battery life is nothing short of amazing, so in my eyes, definitely worth the premium price, they fit right in amongst my battlestation, and I hope to enjoy them for a long time to come, unless the XM4's bring something completely new to the table.