The Water Cooled War Table
This is a battlestation by jah_blub, and this one is a bit of a beast, and this post is very image heavy, so mobile WAP users, beware.
A custom build is one thing, but building your rig into your desk is on another level, but this one has been executed perfectly. With excellent equipment and designed to a high standard this is not one to be missed.
The Battlestation
What we have here is a PC and NAS Combo,  on the PC side of things, it's rocking an Intel Core i7 4770k @ 4,50 GHZ, with 32 GB of DDR3 Dominator Platinum RAM, he's gone with 2 X MSI GTX 980's. Storage on this side is a Samsung 950 PRO 256GB, for Windows 10, and then a Samsung 750 EVO 500 GB, and a Seagate 3TB for his games! All this powered by a Dark Power 11 850W!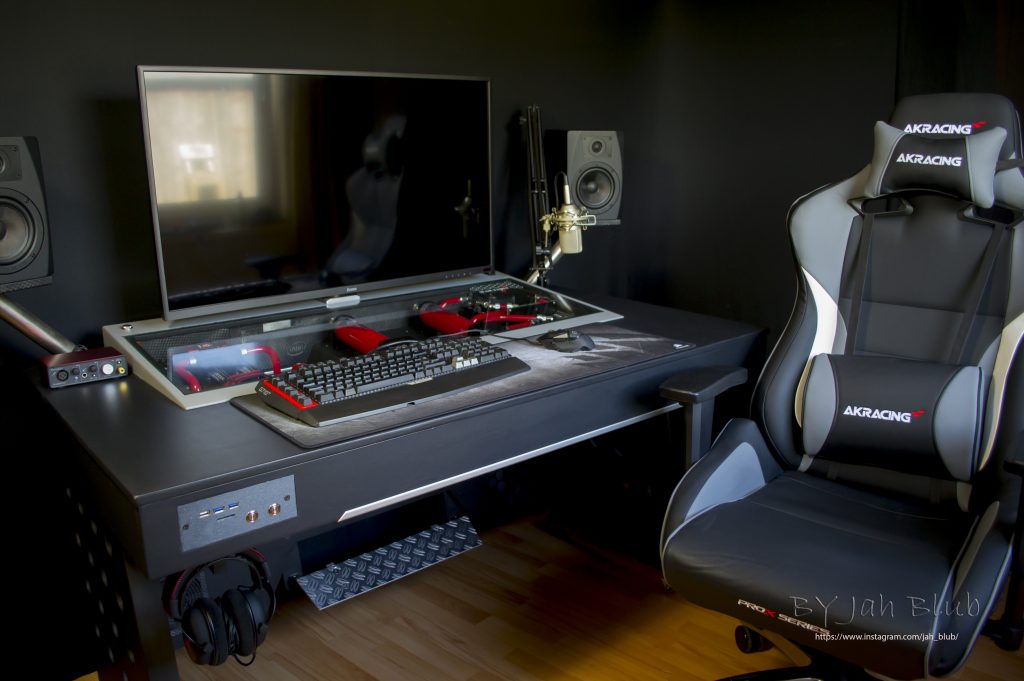 Most of all, I just have to say what an office this is. The desk alone has so much presence in this build, it is the focal point 100%, but the computer is a part of the desk, well actually both of the computers are part of the desk! What a feat.
Upon asking how jab_blub plans to upgrade this beast, I was surprised to hear its the GPU and CPU/RAM, oh, nothing too major then.
Server Side
Leading us now to the server side of this build, which has around 12tb of storage, jah_blub could run his own personal Netflix from this thing- you'd certainly get the cinema experience just sitting here.
The CPU and SSD used in this build can be found below!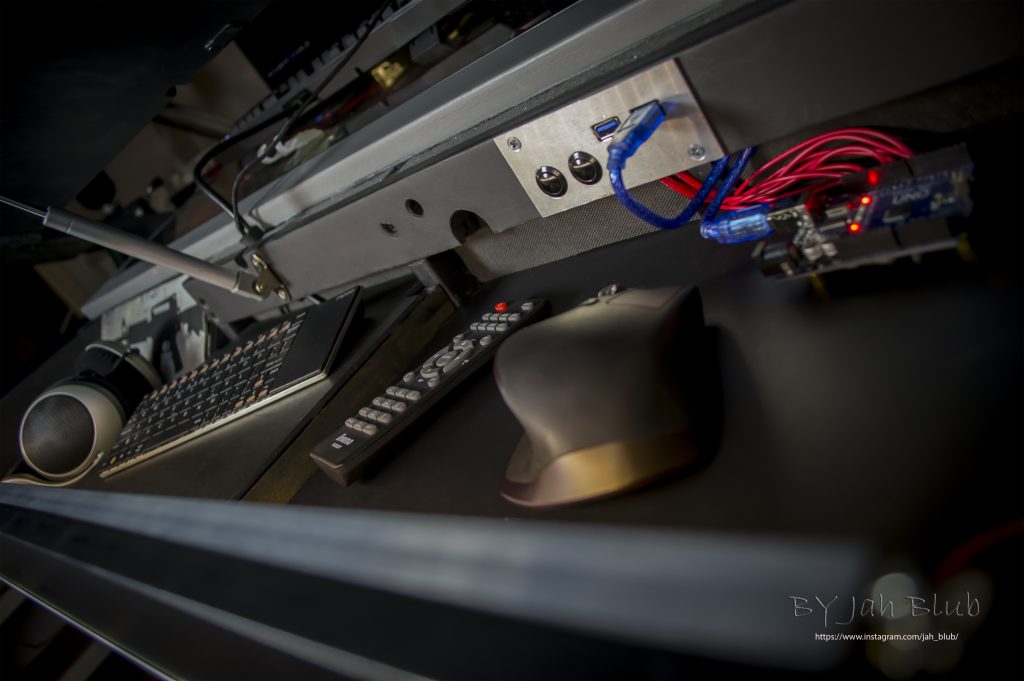 An Arduino seen above controls the pumps for the water-cooling, and the RPM for the fans also, a very different way. Long gone are the days of a simple slider on the front of your i/o panel! You can see some more crazy things you can do with an Arduino over at /r/Arduino I am not sure of the complexity involved, however, so probably not a click for the faint of heart.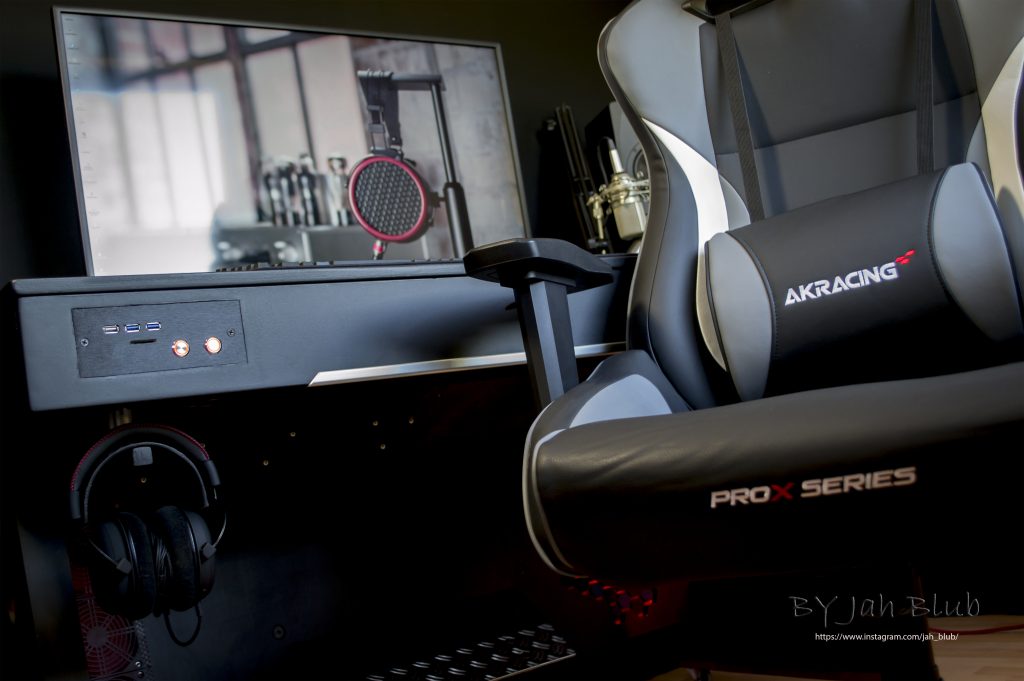 Some more great shots here. This chair is new to me, but it certainly looks comfortable, and plenty of lumbar support. Which you would need as there is no way you're doing less than a 12hr shift of enjoyment at this battlestation!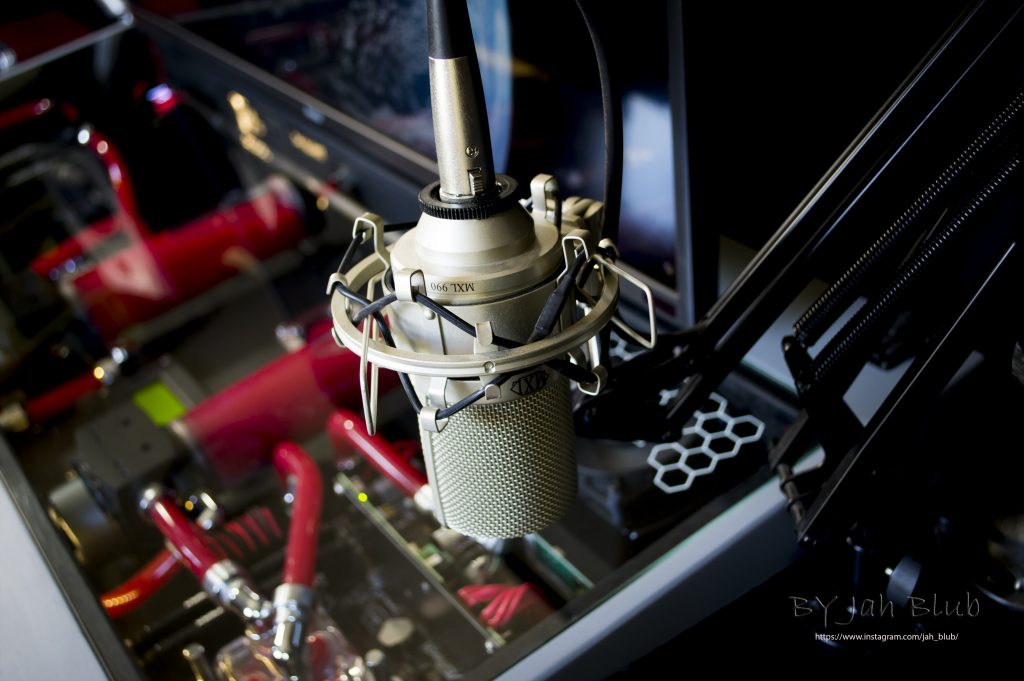 Friends don't let friends use bad mic's, the MXL 990 is no exception here. We're sure it provides top notch audio, this product too can be found below!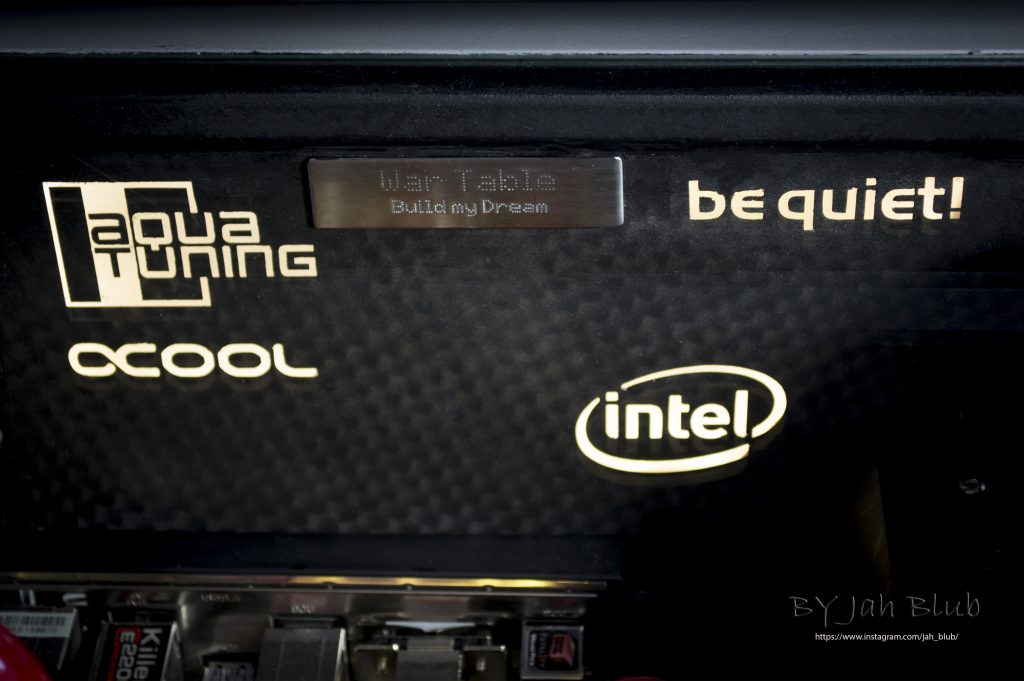 A few of the parts listed here, be quiet! intel, Aqua Tuning and more, even a custom badge for his build. Does your battlestation have its own badge? No, I didn't think so.
This leads us to an insight to the water cooling loop involved in this battlestation, with a very bold and loud red variant chosen, which really sets off the loop, not forgetting the Logitech G710+ mechanical. This also happens to be my personal choice of a keyboard- I dig it. Check it out on Amazon below.
I asked our featured friend what would you say your battlestation's primary purpose is?
Work first then gaming
More Shots of this Battlestation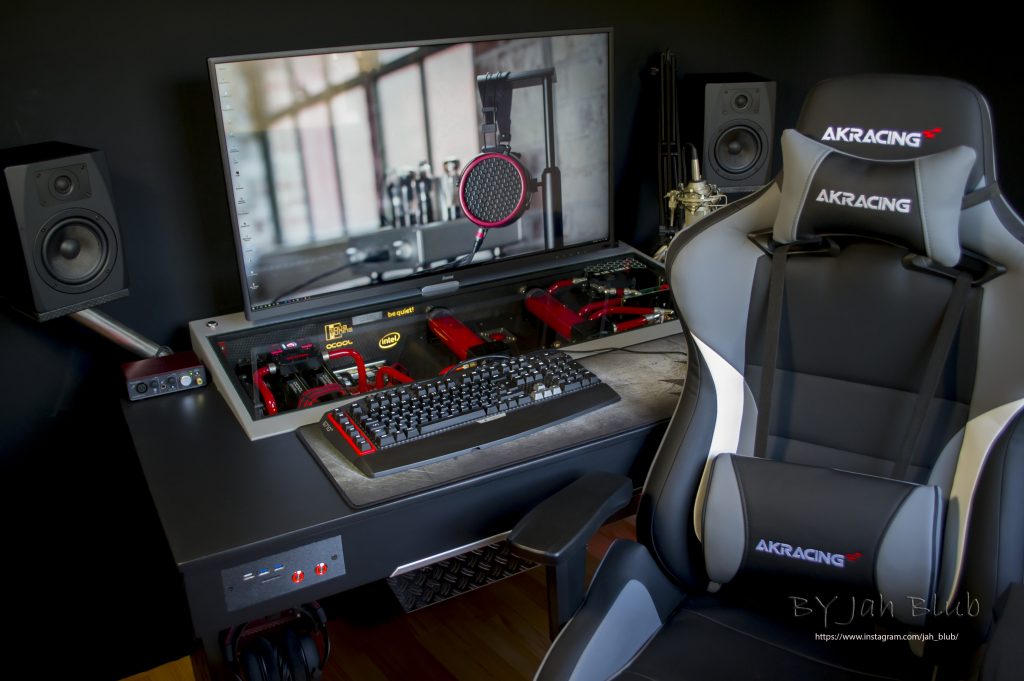 Hitting them all important angles here, and what a comfy home office this looks like. I'd certainly enjoy a few hours here and forget all my responsibilities.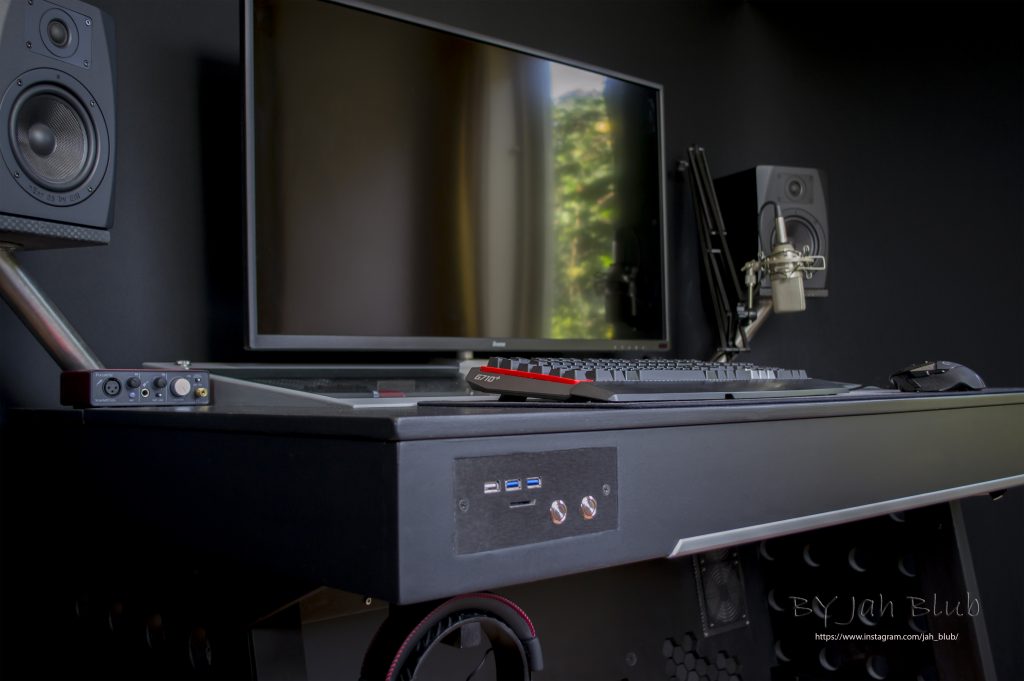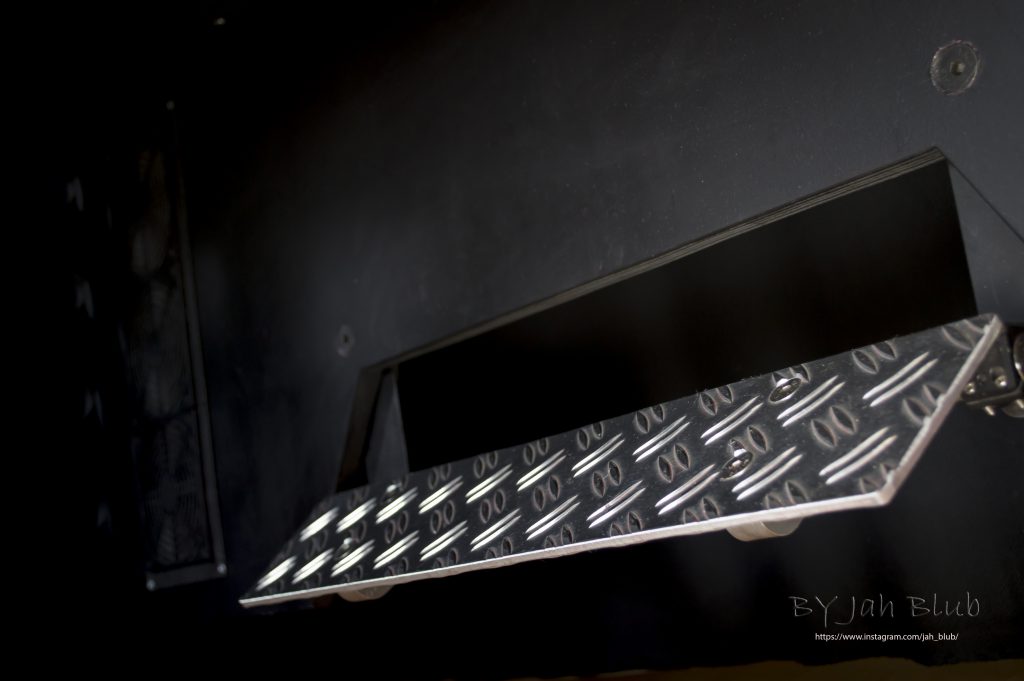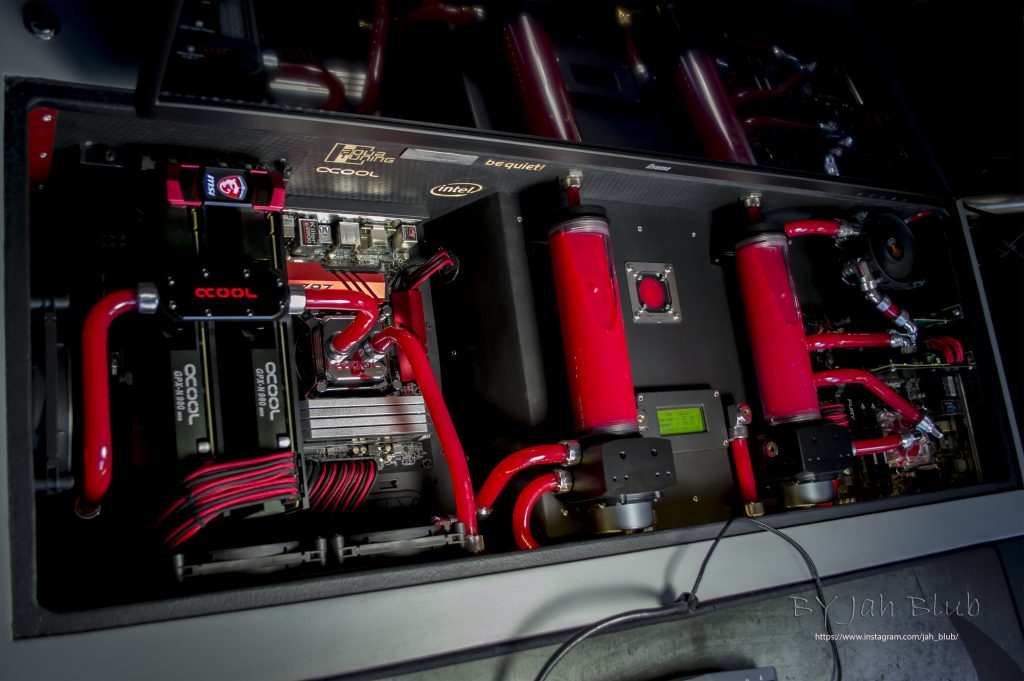 Moving us onto the cooling, the water-cooling loop here with the digital display readout really look the part. For now, let's have a look at some more pictures of this battlestation.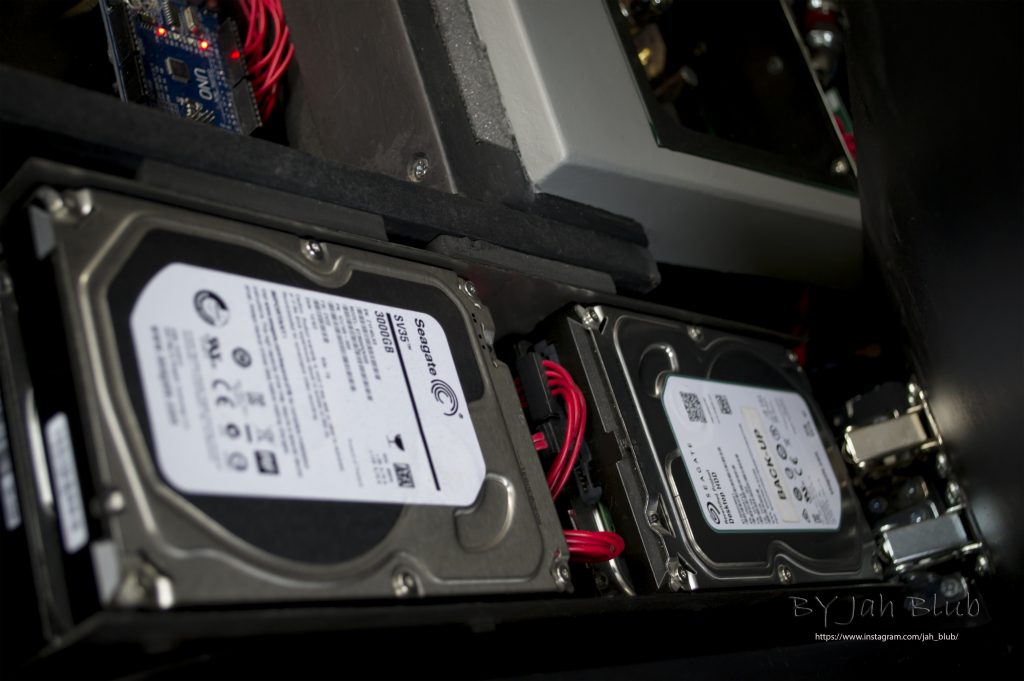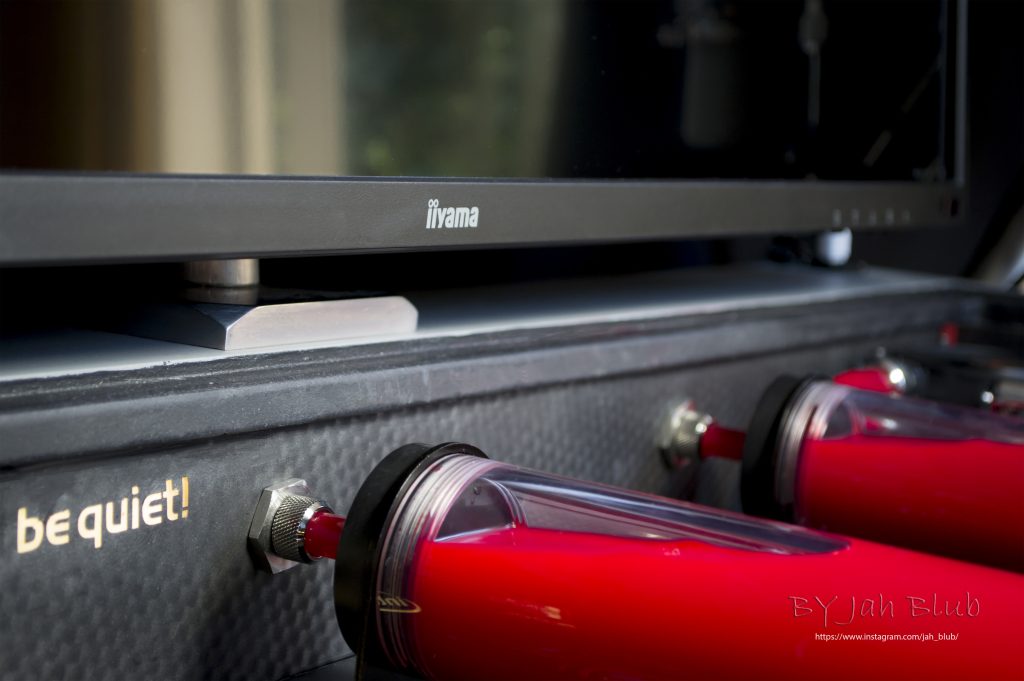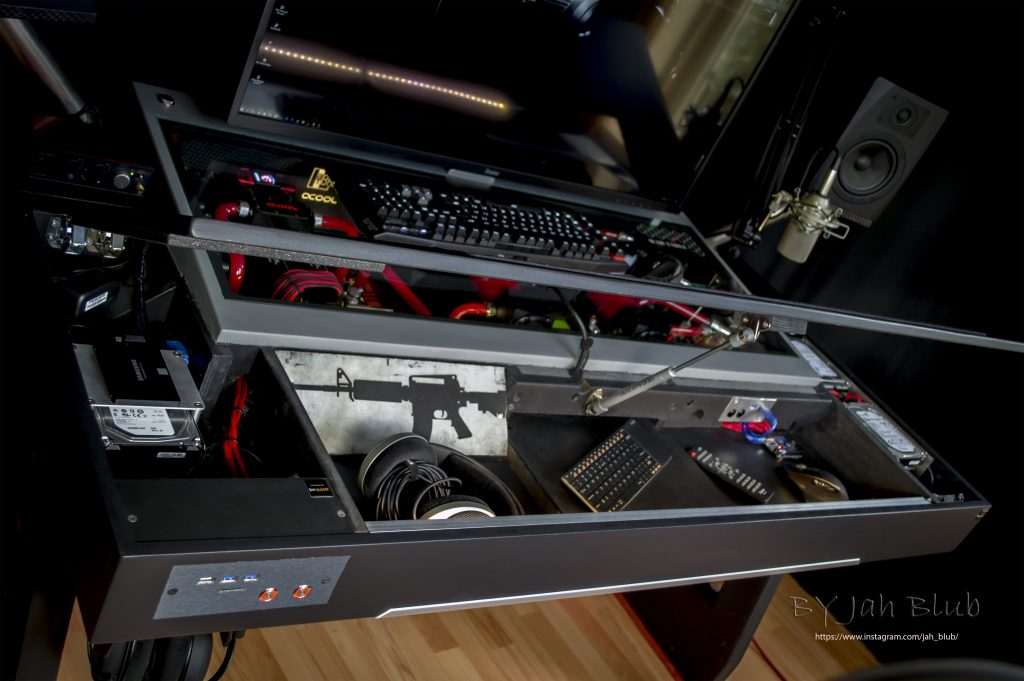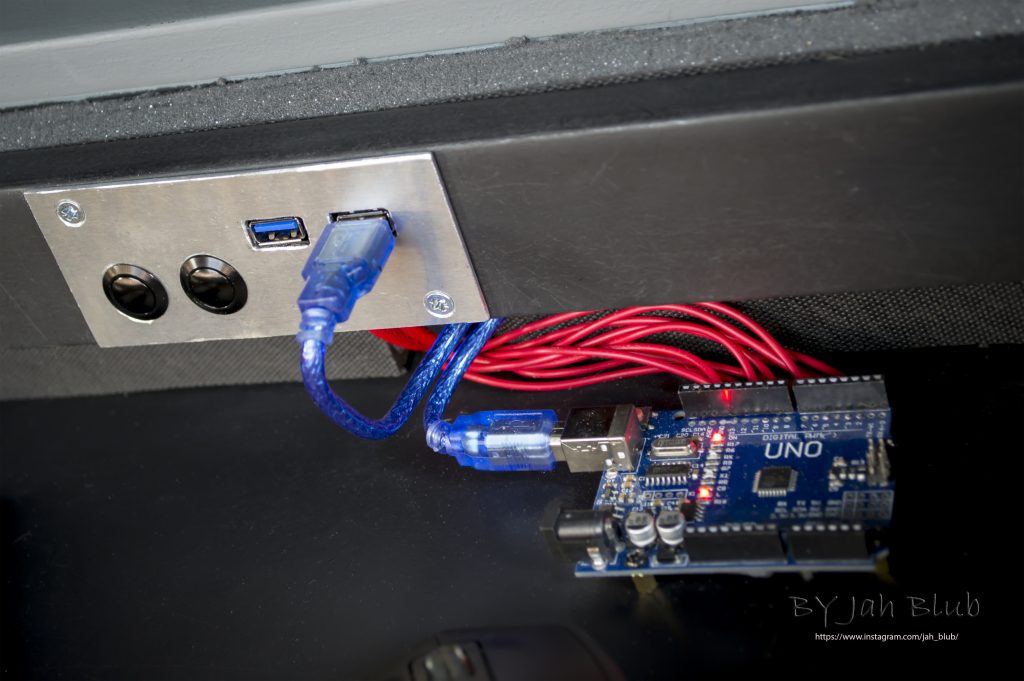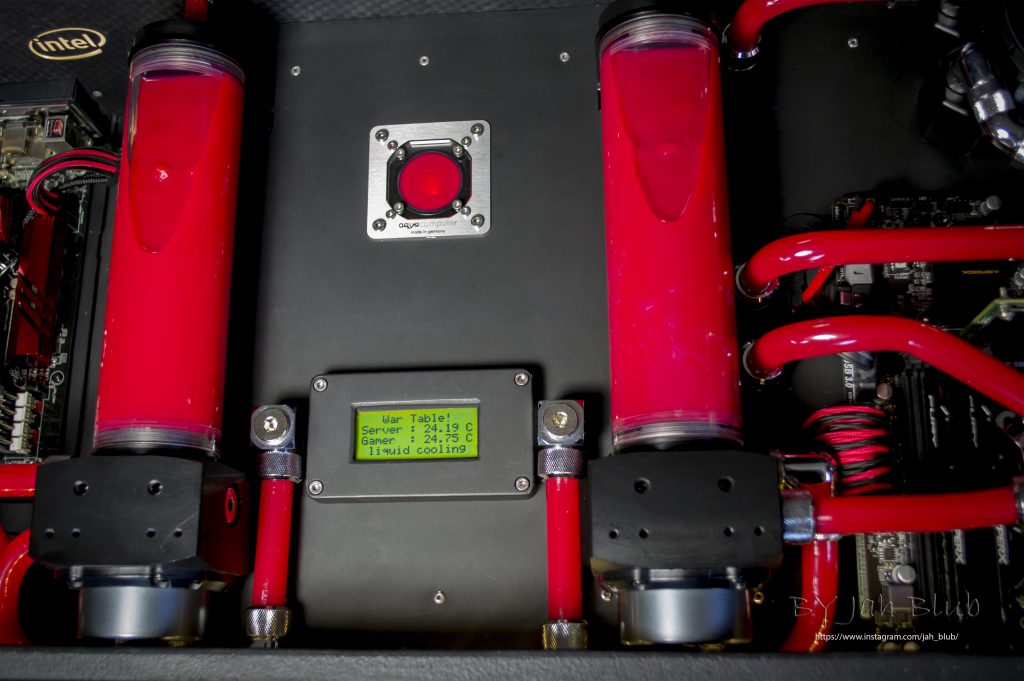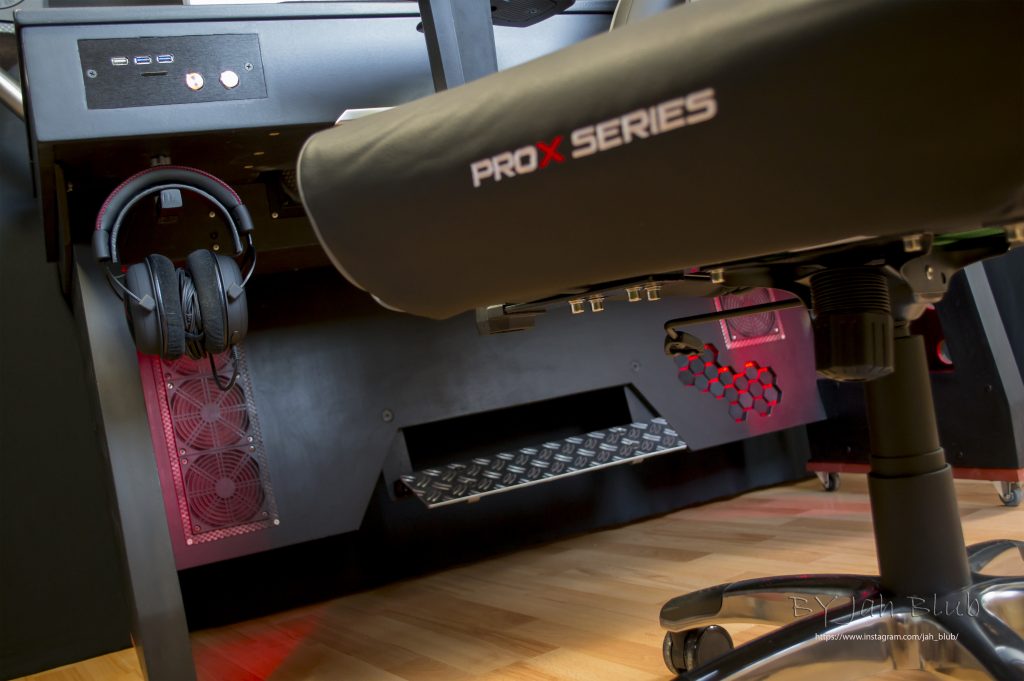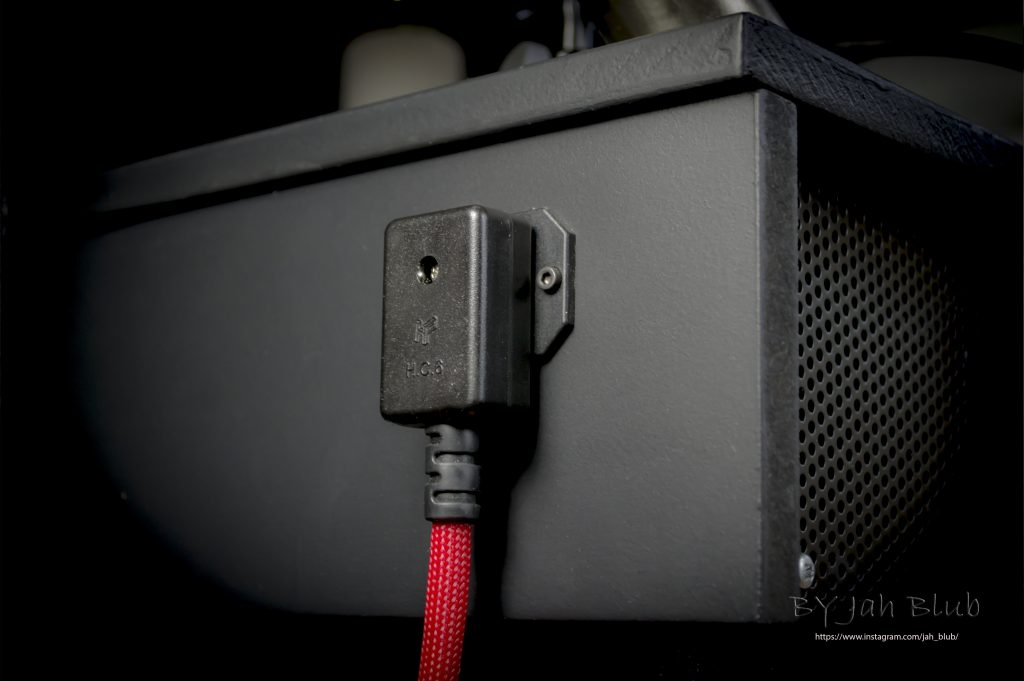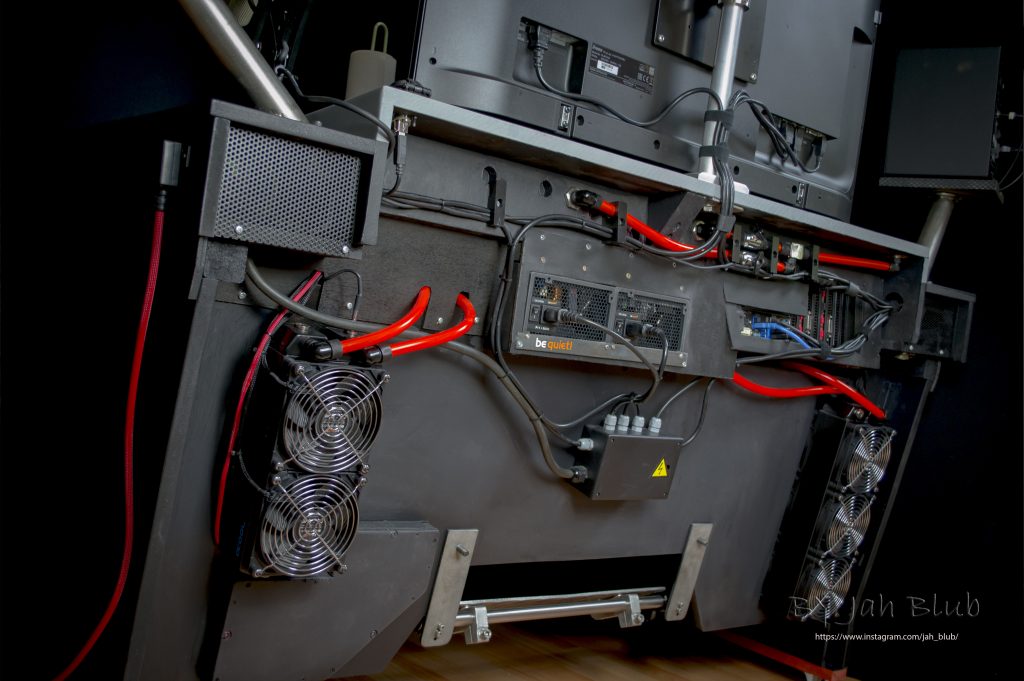 Leading us to something that simply must get a mention, the cable management- it's great. Everything looks modular and designed, everything has its path, all the cables are tied as soon as there is more than 1. They are all fixed in place using velcro, plenty of airflow to be seen here too!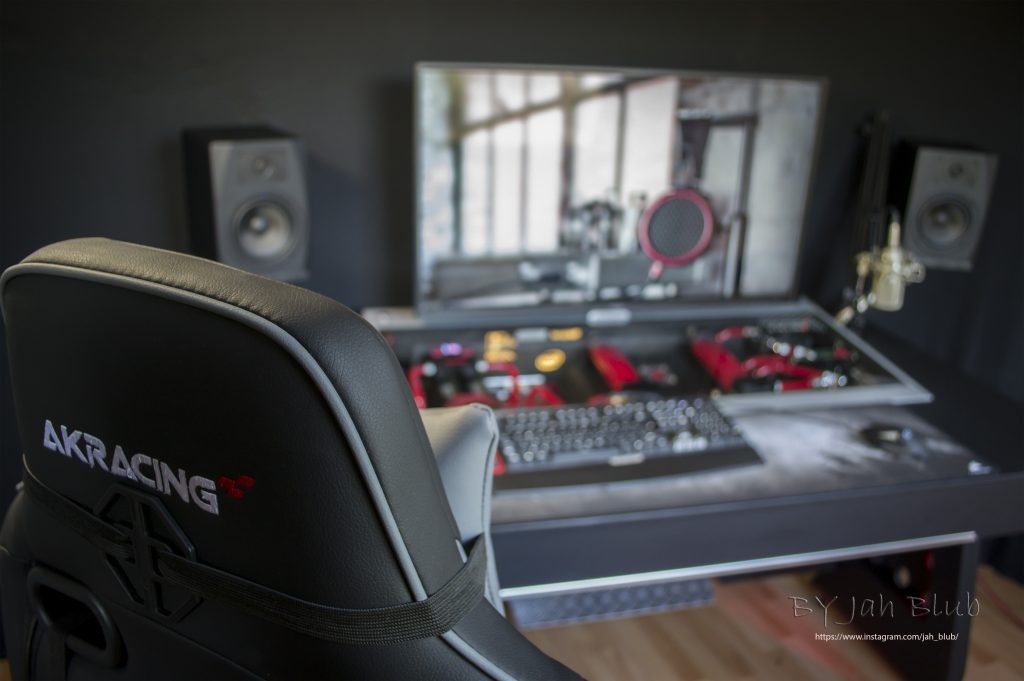 I asked jah_blub what his favourite bit of his battlestation is- and well the answer is no real surprise.
The liquid cooling
 If you want to see the original post on Imgur, it can be found here.
Consequently, don't forget to check out the previous post if you haven't already.
Again thanks to jah_blub for letting us feature his battlestation, it's truly a sight to behold!
Check out his Instagram here & Facebook here!