The best desk for gaming is one that provides you with the room to perform while being strong, hardwearing and affordable. There are no real killer features of a desk that will make you a better gamer. That said, there are some recommended avenues to explore, that can make your gaming experience, just that bit nicer.
Space
The final frontier- No that's something else, what I mean by this is you need room to manoeuvre when setting up your gaming desk- mousemats are getting bigger than ever, the Razer Goliathus, for example, is a whopping 36 inches long, which a few years ago, would have seemed crazy, but now it is normal and more and more brands are pumping out these bad boys, designed to accommodate both your mouse & keyboard.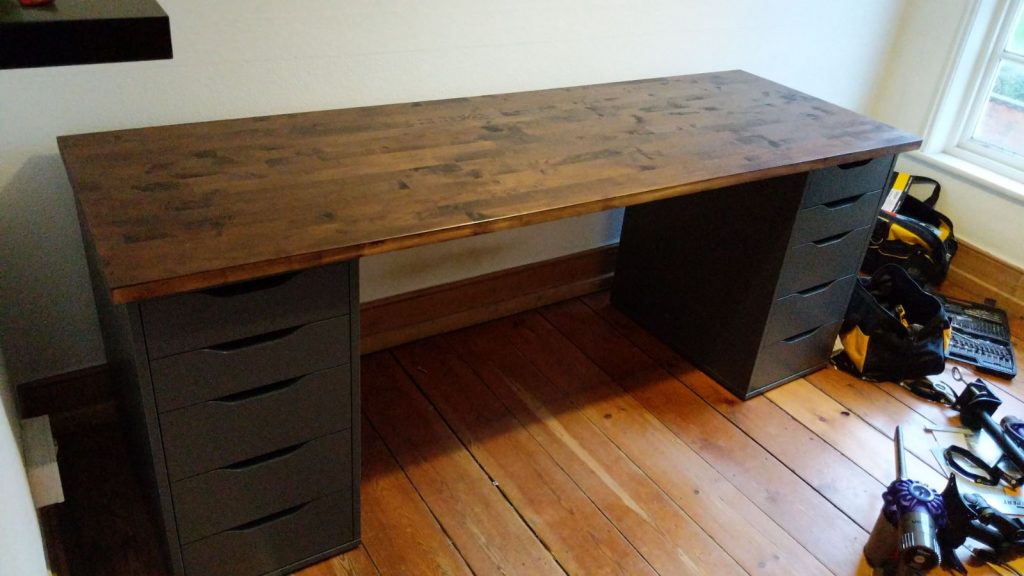 You also need space to ensure you can store all of your peripherals and accessories, if you think about a fully fleshed out PC build, you might have a mouse, keyboard, headphone dock, amplifier, speakers, lighting, maybe charging docks, this all needs a place to live, so unless your going for a super clean look & have gone down the minimal route, it's going on your desk, so you don't want to end up feeling cramped after you start growing your build!
Your also ultimately going to have to make some room to display a bit of personality, some sort of trinket will end up on your desk, I guarantee it. Mine is a Star Wars hologram light, and some little models of ships again from Star Wars, having room to add personality is important too.
Strong
A good desk is a strong one, in my IKEA countertop roundup, I talk about the differences between solid wood & particleboard, and that rings true here, can you use particleboard desks and be absolutely fine? Yes, totally- but can you reliably mount 3 screens to one of them, with a single mounting point in the centre of the desk, while spreading the weight between 2 drawers? I doubt it, well not in a way that I could sleep easy at night.
If you are doing this successfully, please let me know, hello@rigz.io, I would love to add your experiences to my article. If you want to read about the countertops, that is linked below.
Best IKEA countertop for a desk
IKEA offer a lot of countertops & worktops, but which should you use for your battlestation? Let's run through them all and go over the pros and cons of each of them.
As well as the strength of the desk, you need to consider what the top is resting on, I am a fan of using drawers, as they will spread the load evenly across a larger area, and you get a tonne of storage, but you also sacrifice a large portion of leg space this way, my monstrous IKEA battlestation loses maybe 40% of its legroom, to drawers.
With a good set of strong legs, you would gain all that back, at the cost of storage of course, but point being, use something strong, metal or solid wood for the legs of your desk.
Affordability
Your desk should also be affordable, there's some crazy expensive desks out there, I'm looking at you Thermaltake, but it doesn't need to be this way, in fact I think 9/10 times you will save money by going the 'piece of wood + some form of legs' route, desks don't need to be complicated, if your building a gaming desk you don't need multi layered storage nooks for example, you just need a good strong surface.
So my recommendation to keep it affordable is to go down that route, find a nice top you like the look of, and just get it in the air with your leg medium of choice! For example, the IKEA particleboard collection is incredibly affordable, and then all you need to think about is the legs.
Features
There's no killer feature that you need to look for in a gaming desk, the main thing is just make sure its big enough for your needs, look at the space you have available and get the biggest thing you can afford, that will fit in the space you are willing to give up for it- you will thank me down the line.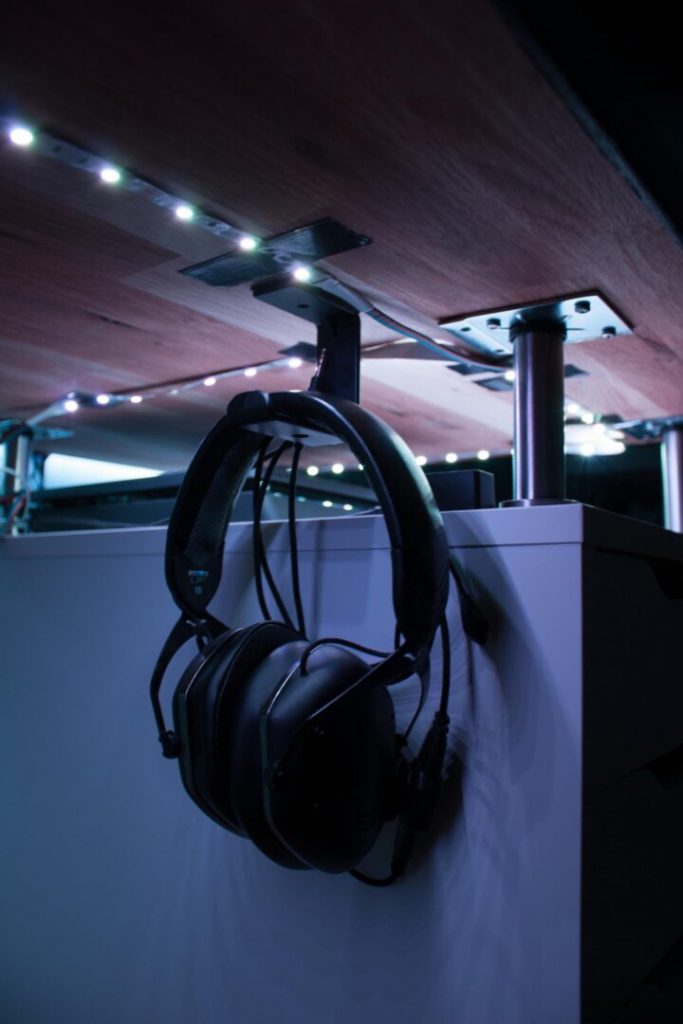 The beauty of a gaming desk is you can add the features you need. Need a headphone hook? Screw one onto your desk, same with cable management trays, you can simply add them to the underside of your desk, here's a cheap one, for example, it just screws on to the underside, and you're away.
I am a big advocate for simply buying a slab of wood, and chucking it on a form of legs because this way you can make it how you want, let's take, for example, If you need a USB hub, you can attach it, but if you go prebuilt and some embedded USB hub breaks, your probably gonna have a bad time- but if you simply bought one and velcroed it to the front/underside, you can simply replace that part!
Conclusion
For the best gaming desk then, you need to look at the space you have available and get the biggest desk you can afford from the budget you've allocated to this project. You need to make sure it's strong enough to take the load that you'll be gathering on there, consider solid wood.
If at all possible, avoid prebuilt/flatpack desks with unique features, and just go the DIY route, and add those features in yourself. It's definitely not as scary as it might seem. 🥳
If you think I missed something, please let me know at hello@rigz.io thanks for stopping by Rigz!