Are you looking for wall mounted battlestation ideas? Ive rounded up my favorites over the last couple months, and will be running through them below, with some key details.
Why Wall Mount?
Wall mounting can be essential for some setups, first of all it looks killer, and if you go the whole way and do your cable management properly then it can look even better, but it also brings you space.
Monitors famously come with big sturdy & safe stands, which sometimes do look good, but that can often be up to 40% of your desk depth! Retake that space and make it usable by wall mounting, somewhere to slide your keyboard back too at the end of a hard days gaming.
You also often gain a new level of adjustment, depending on the mount type you opt for. If you choose an arm based mount, suddenly your monitor can go up, down, left, right, through time/space, all the directions, and all this allows you to have a better viewing angle, which is good for your health!
Then there is standardization of your mount, its pretty much always gonna be VESA, which means generally your safe to swap monitor on the end and your mount is always going to fit your upgrades.
So without further ado, lets break down some of the different types with some amazing examples.
Vanity Wall & Mount
If your really looking to spice up the look and feel of your battlestation, you could change an entire wall quite easily using wall-paneling, it comes in many different forms, PC_Battlestations opted for a geometric style, you can see these ones by Art3d on Amazon here.
Looking at the pictures below you can see the staggering difference that it makes to the setup, like the whole room is a render! also, this is a savage build, featuring a i9-9900K and a EVGA GeForce RTX 2080 to boot! Check out the full build spec here on Reddit.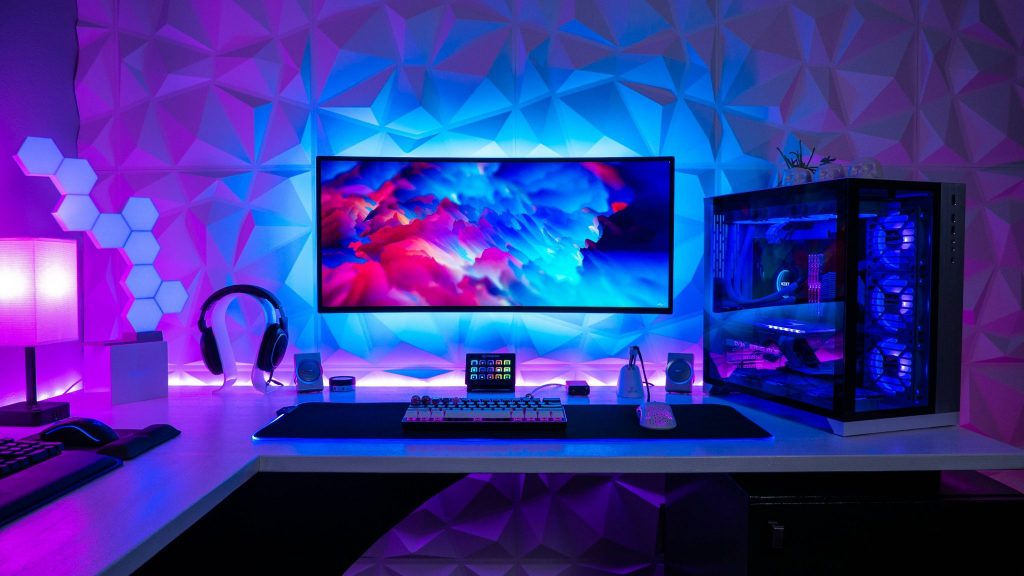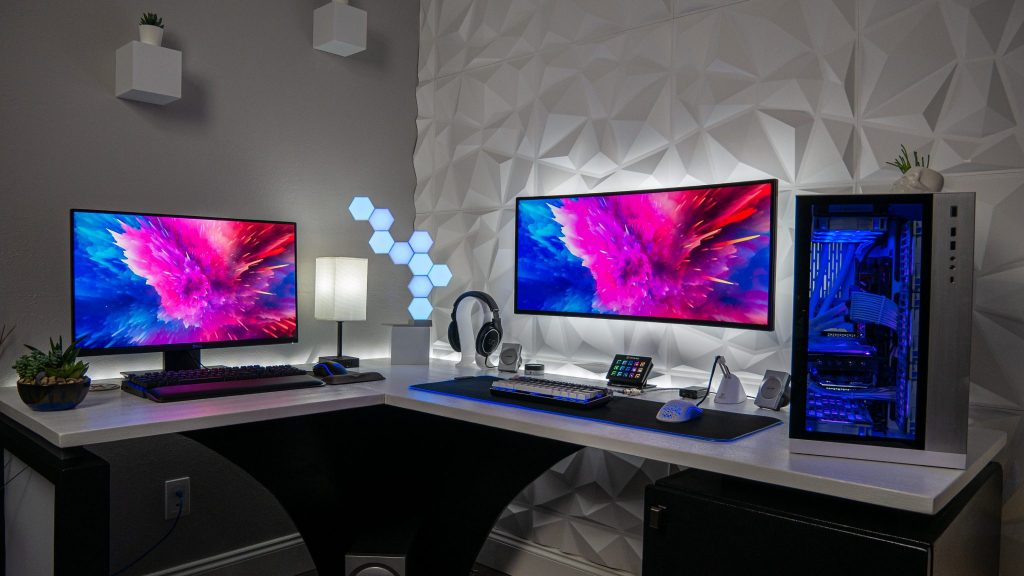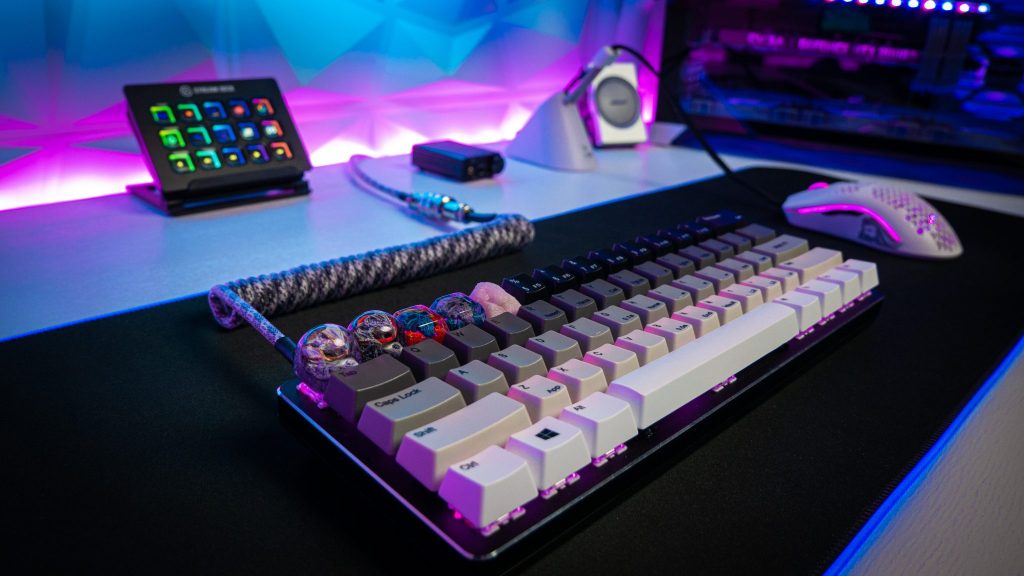 They have opted for one main monitor to be mounted, the LG34950GKF-B nonetheless, an absolutely killer 144hz monitor. This particular setup is mounted on the studs within the wall which makes for a very strong and secure mounting, and its actually mounted with an articulating arm type, I believe its this one, or its similar. Its primary function is linear movement on the same horizontal axis.
You can see PC_Battlestations original post on Reddit here, and he made a really cool video on the whole mount process which you can view on YouTube, the level of detail gone into the build is really commendable, here's a sneak peak of the hardware.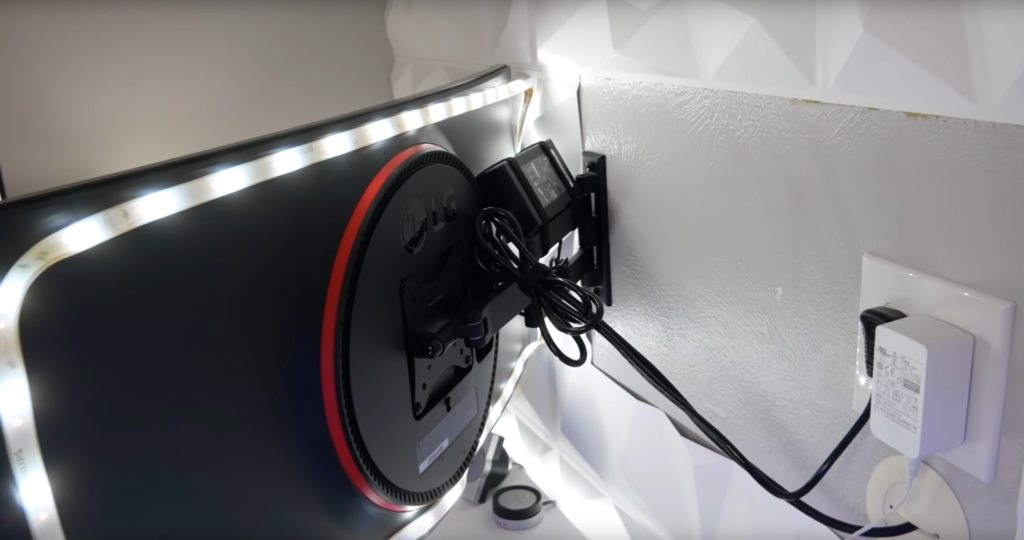 If your interested in the stream deck at the back there too, you can find those on Overclockers or Amazon too.
Different but the same
Next I want to look at a setup by superstrm for these images of his sweet setup! you can see more here at his original post, this is much like the previous setup, we have a single monitor, specifically the behemoth that is the ACER Predator.
superstrm has opted for a very simple mounting solution, namely something like this, which will allow the monitor to sit very far back to the wall, which increases the visual appeal.
Before that I had a monitor arm attached to the tabletop, but I was too heavy and ended up damaging the desk a little – so I chose a wall mounted solution.

superstrm, affirming that wall-mounting is better than desk mounting!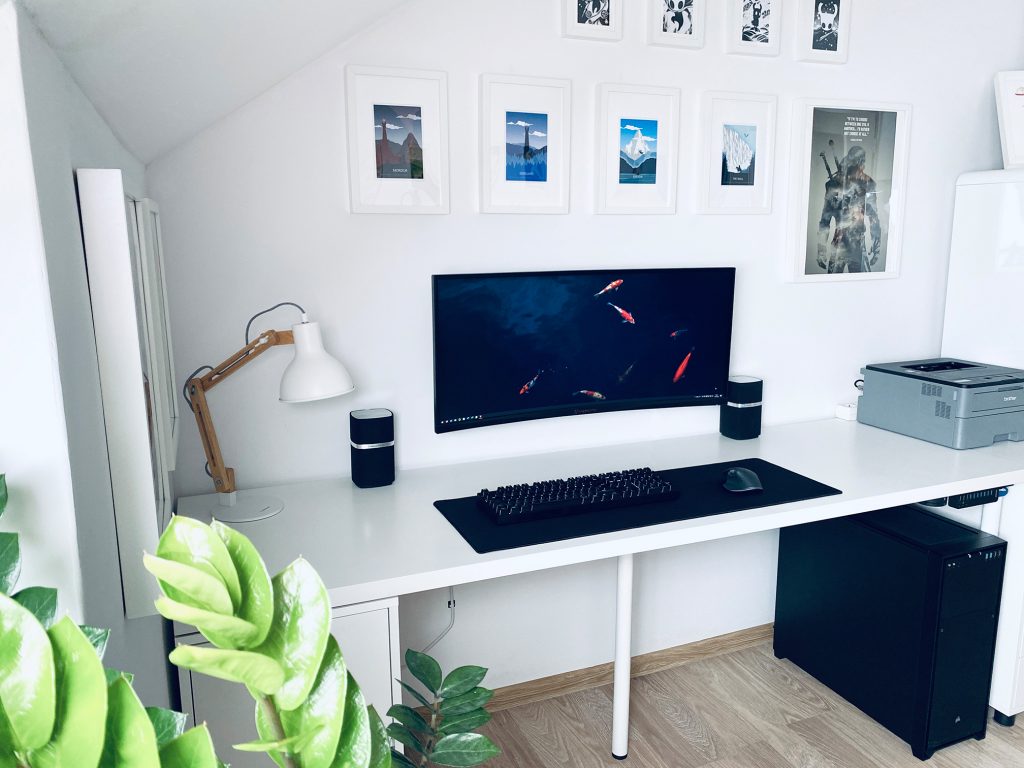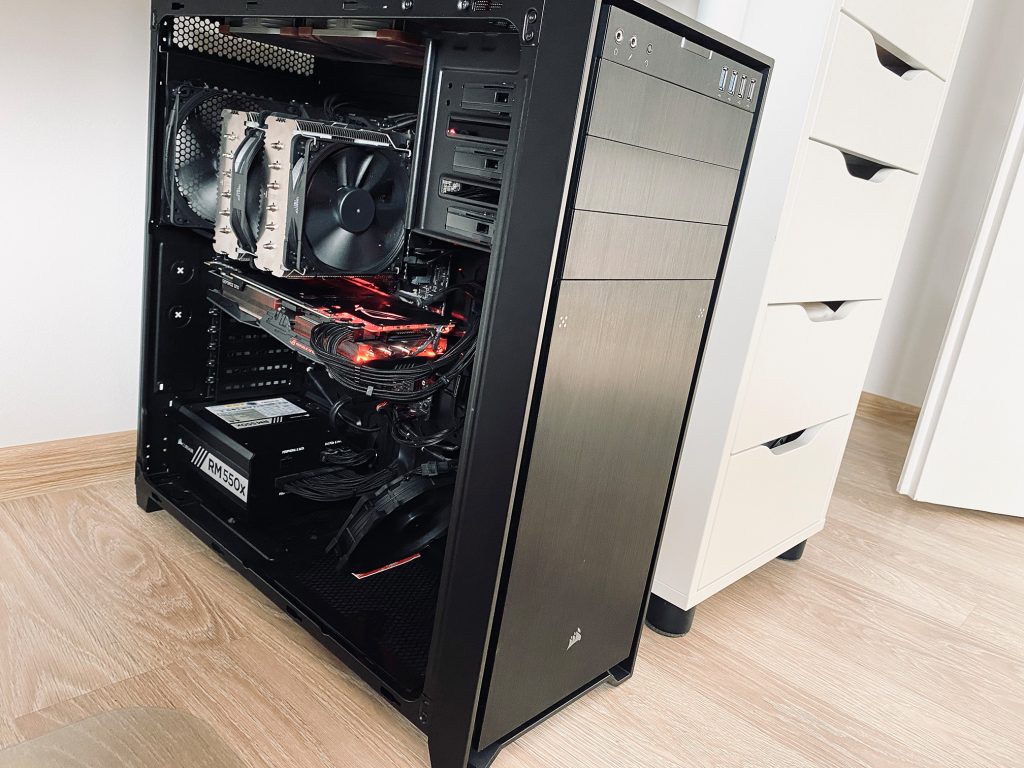 Loving the IKEA vibes here also, if you'd like to see my approach on the Ultimate IKEA battlestation, you can see my guide below!
Triple Monitor Wall Mount
Lets say you want a bit more screen estate, your probably thinking 3 monitors would be nice, well good news- you can definitely mount that, StashBuildsBoards has- so here we have 3 Dell S2716DG 1440p monitors, all mounted perfectly, this is achieved by using 3 individual wall mounts, rather than one, as I don't think there exists a single-mount-point, triple arm, probably due to the weight.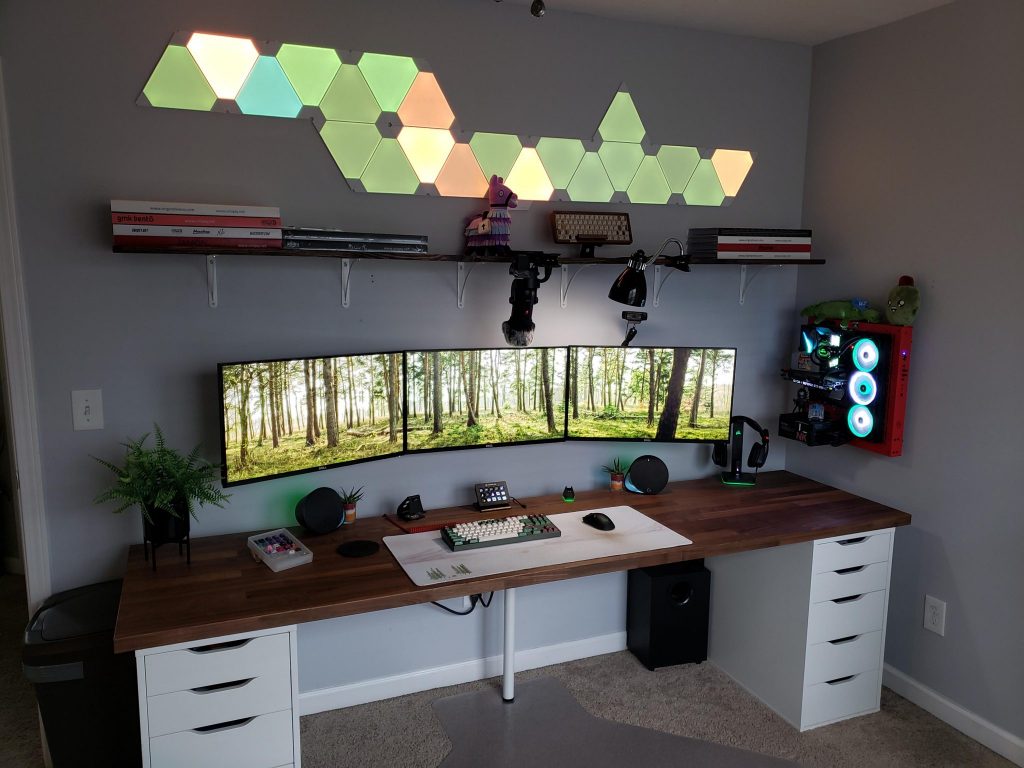 They do however make triple monitor stands, that either clamp to the desk, which lets face it, isn't as cool as the floating look, but would still give you a lot of extra space, or a leg based system, which is going to take up the same amount of room as having the monitor stand, but you'd only be losing that space below the central monitors, so if you have too, this is an option.
By doing 3 singles, you do get a lot more control too, and as you can see its easy enough to get them all lined up, there's also been some work done with making sure the cables are hidden.
There is an incredible example of taking cable management to the next level in this build too, the PC is actually cabled up through the wall to the next room! Great effort, and really looks clean. An absurd amount of nano-leaf panels never goes amiss either!
Thanks to StashBuildsBoards for letting me use his setup, you can check out their twitch here where they stream, and also build keyboards!
If you want to read more about cable management, I have my mega post below, where i cover all the main techniques you can employ for a cleaner look, admittedly i don't mention making a whole in your wall to the next room to power your build, that's next level thinking.
In conclusion, wall-mounting = good, reclaim back that desk space, get that killer battlestation aesthetic, reap those health benefits, its all good.
If you have a great looking wall mounted setup, and you think it would sit well on here, let me know at hello@rigz.io
Thanks for reading.